News story
Hansard Society launches 2015 Audit of Political Engagement
This year's Audit asked questions formerly included in CSPL's biennial surveys of public attitudes.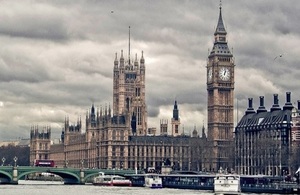 The Hansard Society has published the report of its 12th Audit of Political Engagement. The Audit questioned members of the public on their levels of interest and engagement with politics, their perceptions of their elected officials and their attitudes towards issues ranging from the European Parliament elections to ethical training for MPs in the UK.
The Audit also incorporated questions relating specifically to ethical conduct, prepared by the Committee with the assistance of its Research Advisory Board and researcher Chris Prosser; you can read the full report here. These questions followed on from the independent biennial surveys of public attitudes that CSPL conducted until 2013. The research shows that the downward trajectory of public perceptions of ethical standards continues.
The Chair of the Committee, Lord Paul Bew, has also commented on the findings in a new post of the CSPL's blog.
Published 25 March 2015