Hampton Court to host London 2012 Cycling Time Trial
Detailed route map published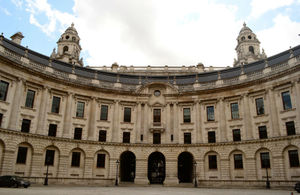 The Cycling Time Trial at next year's Olympic Games will start and finish at the historic Hampton Court Palace, passing through the London Borough of Richmond, the Royal Borough of Kingston upon Thames, Surrey and Elmbridge Borough.
The event in which competitors race against the clock takes place over a single lap, covering a distance of 44km for men and 29km for women. Riders start at 90 second intervals and the one with the quickest time wins the gold medal.
Commenting on the route, Sport and the Olympics Minister Hugh Robertson said: "The Time Trial will take in some of the country's most beautiful scenery providing a great backdrop for thousands of spectators to see one of the most gruelling and unrelenting events, as cyclists push themselves to the limit to get the best time on the clock."
Plan your Olympics
The Time Trial is a free spectator event for spectators will not be ticketed. The races take place on 1 August and will start on the driveway of the Palace and finish outside the grounds.
"Hampton Court Palace is a stunning venue that will showcase the area," said Seb Coe, Chair of LOCOG. "We have worked closely with the International Cycling Union (UCI) and our partners to ensure that we have the best possible sporting course for the athletes and we are confident of spectacular races and worthy winners."
Further information
Published 13 August 2012