News story
Gun salutes welcome royal baby
British soldiers have officially welcomed the royal baby into the world today with volleys of gunfire across the capital.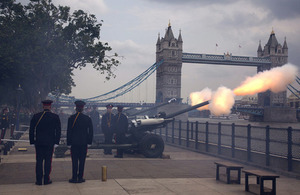 The King's Troop Royal Horse Artillery, wearing immaculately presented full dress uniform, rode their horses and First World War gun carriages past Buckingham Palace today to Green Park, where they staged a 41-gun salute to mark the birth of the new royal baby.
The soldiers, horses and guns of the King's Troop rode out from their forward mounting base in Wellington Barracks and, as the guns are the regiment's colours, so they were afforded due respect as they made their way to Green Park.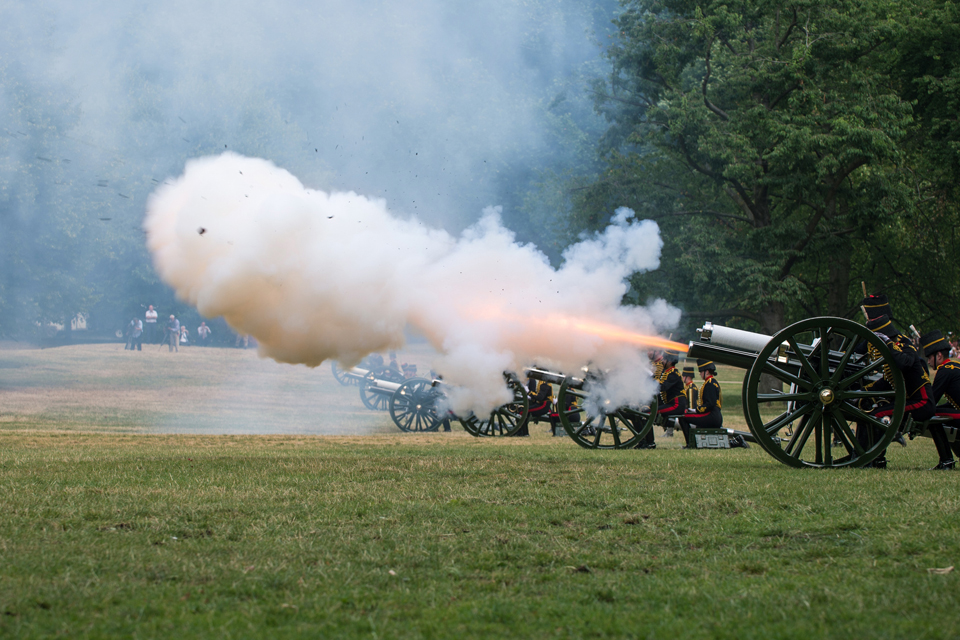 71 horses pulling 6 First World War-era 13-pounder field guns dramatically entered the park from the north and the guns were then put into position for the royal salute.
When the command was given, each of the 6 guns fired blank artillery rounds at 10-second intervals until 41 shots were fired. The horses and riders then collected the guns and escorted them back to Wellington Barracks in Birdcage Walk.
At the same time, the Honourable Artillery Company (HAC), the City of London's Army Reserves regiment, fired a gun salute from Gun Wharf at the Tower of London.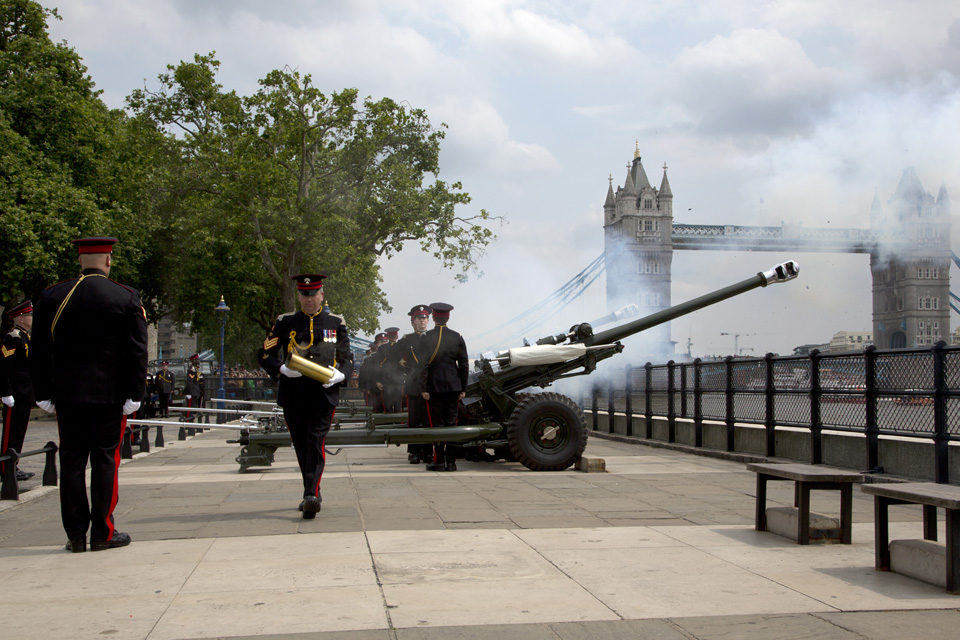 The HAC provided 3 ceremonial 105mm light guns, similar to those currently used in Afghanistan, and fired 62 rounds at 10-second intervals.
Whilst a royal gun salute normally comprises 21 guns, this is increased to 41 if fired from a royal park or residence. Uniquely, at the Tower of London, which is a royal residence, a total of 62 rounds are fired on royal occasions as this also includes an additional 21 guns for the citizens of the City of London to show their loyalty to the monarch.
Although today's royal salute for the Duke and Duchess of Cambridge's first child has a certain resonance, the custom is that gun salutes are fired for the birth of every prince or princess, no matter where their place is within the succession. The last royal salute for a royal birth was for Princess Eugenie in 1990.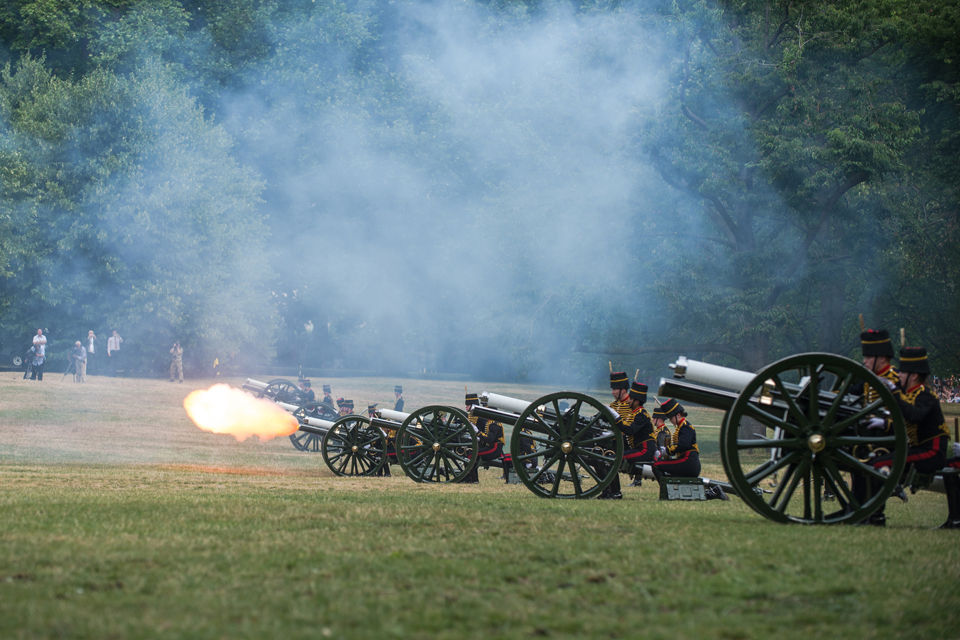 A 21-gun salute was also fired today by Headquarter Company (Thompson's Battery) of the Royal Gibraltar Regiment to mark the birth of the Duke and Duchess of Cambridge's son, and similar salutes took place in other Commonwealth countries including New Zealand, Canada and Bermuda.
Published 23 July 2013