News story
Guinea travel advice - state of emergency
A nationwide state of emergency was announced in Guinea on 17 November.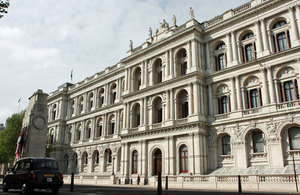 A nationwide curfew is being enforced from sunset to sunrise, signalled by live firing in the air. You are advised strictly to observe the curfew and keep well away from windows during the live firing.
The preliminary results of the second round of the 2010 Presidential election were announced on 15 November. There have been reports of clashes between supporters of the losing party and the security forces in Conakry and parts of Middle Guinea notably Labe and Pita.
Demonstrations can start at very short notice and involve large numbers of people with little control by the security forces.
You should monitor local media reports, take precautions for your safety and exercise extreme caution including in all areas near military camps. You should avoid all demonstrations and political rallies.
We advise against all but essential travel to Guinea. The level of security in Guinea remains uncertain. For further information, see our travel advice for Guinea.
Published 18 November 2010