Guilty verdict after smuggled cocaine kills man
Don't carry items through border control for other people says UK Border Agency after man dies consuming liquid cocaine.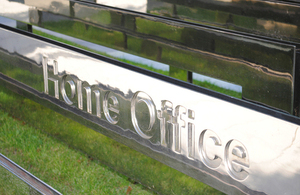 A Romford man was today found guilty of manslaughter after a deadly batch of cocaine disguised in a rum bottle was smuggled into the UK and unwittingly consumed by a taxi driver.
Croydon Crown Court heard how Lascelle Malcolm unknowingly consumed the Class A drug which had been brought through border controls at Gatwick airport by close friend, Antoinette Corlis.
Pure cocaine dissolved in alcohol
Corlis had been asked to carry what she believed to be a bottle of rum on a flight from St Lucia. In fact, the bottle contained 8.7oz of pure cocaine dissolved into alcohol.
Martin Newman was found guilty of manslaughter and importing a Class A drug. He has been ordered to serve a total of twenty years imprisonment.
Tragic case
Brodie Clark, head of border force for the UK Border Agency, said: 'This tragic case clearly demonstrates why we stress that people must not carry any items through the border controls for anyone else.
'No matter how well you think you may know someone, drug smugglers are unscrupulous and will gladly gamble with other people's lives or freedom for an easy profit.
 
'Our officers had already identified a possible smuggling operation and recovered two bottles of drink containing cocaine. Unfortunately by people innocently believing they were doing someone a favour, the cocktail of alcohol and cocaine found its way into unsuspecting hands with dreadful consequences.'
Published 11 August 2010