Guidance on sharing data on overseas visitors' debts to the NHS
The guidance on implementing the overseas visitors hospital charging regulations has been updated to advise NHS bodies how, and under what circumstances…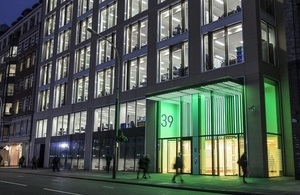 The guidance on implementing the overseas visitors hospital charging regulations has been updated to advise NHS bodies how, and under what circumstances, they can share data concerning outstanding overseas visitor payments for NHS hospital treatment. The update is in light of a change to the immigration rules on 31 October 2011.
A person with an outstanding debt to the NHS of £1,000 or more, who is subject to immigration control, can now be refused a new immigration application to enter or remain in the UK. This is to aid recovery of charges for NHS hospital treatment from overseas visitors not exempt from charge.
Trust chief executives should ensure that they and their staff are aware of the important procedures to follow when sharing information on NHS debtors in order for an immigration sanction to be imposed.
See the Implementing the Overseas Visitors Hospital Charging Regulations 2011
Published 22 December 2011