World news story
Guatemalans actively participate to define their digital rights
The World Wide Web Foundation (WWWF), with the support of the British Embassy, has undertaken the first democratic participatory exercise in Guatemala to discuss digital rights.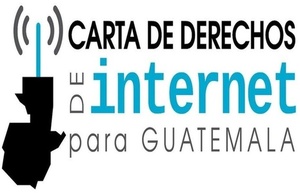 The exercise - the first such collaborative format in Central America - seeks to define a long term agenda for the digital world. The starting point is defining citizens' rights within a digital society that brings new tools to improve access to knowledge; economic, social and cultural development; and promotes the active exercise of democracy.
The project started by discussing and agreeing the methodology in which different partners from civil society engaged in a series of workshops that began in November 2016. WWWF built alliances with other Guatemalan organisations such as the Demos Institute (an organisation working on digital inclusion topics), Granja Fab Lab (hardware developers), Community Press (a rural journalism initiative), and ODASA (an organisation committed to sexual diversity and reproductive health).
The workshops were attended by people from all ages, from school students to senior citizens and representatives from the Mayan community. The activities took place in Amatitlán, remote areas of Huehuetenango, Quetzaltenango, Cobán, and Guatemala City. Rural community radios also helped spread the word.
The result is a Bill of Internet Rights for Guatemala, an instrument that seeks to educate and foster interest amongst different institutions on the main aspects of developing a framework for a digital society. The aim is for this tool to guide all sectors and promote a consensus over what digital rights look like in an inclusive digital future.
A draft of the bill is available for comments. The WWWF and the British Embassy invite citizens, governmental institutions, the private sector, and other civil society organisations to join the debate. It is also hoped that the Bill will help in the development of the Government's Digital National Plan, due to be unveiled later this month.
The activity was attended by the British Chargé d'Affaires, Andrew Tate; the Technical Coordinator of the National Digital Agenda at the Guatemalan Government, Harold Cancinos; a representative from the World Wide Web Foundation, Renata Avila; and interlocutors from different organisations that took part in the creation of the first draft.
Additional information:
Access to logos, illustrations and images of the event here.
Access to the draft Bill of Internet Rights for Guatemala here.
Document information
Published: 22 February 2017