Greg Clark responds to the Financial Times on the need to find new ways to ensure communities enjoy the fruits of growth
Your recent editorial suggests the Government needs to find new ways to unlock the planning system by ensuring communities enjoy the fruits …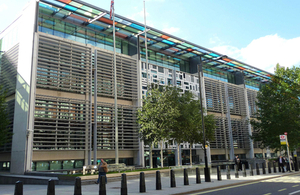 Your recent editorial suggests the Government needs to find new ways to unlock the planning system by ensuring communities enjoy the fruits of growth (Building Britain for the Future, Tuesday 2 August). That is precisely why we have introduced a number of incentives so people can reap the benefits from homes and businesses developed in their area, not just the costs.
We are giving councils substantial extra funding through a New Homes Bonus, with the Government matching the council tax raised from new homes for the first six years, and a new reformed Community Infrastructure Levy will give people a real say over how money from development is spent in their area. For the first time ever councils will be allowed to keep business rates they collect under proposals to reform local government funding, giving them a direct stake in growing the local economy and supporting new homes and jobs.
By allowing communities to directly benefit from the rewards of growth and enterprise, our approach will help to create the conditions where people begin to plan positively for growth.
Yours faithfully,
Rt Hon Greg Clark MP
Minister for Decentralisation and Cities
Published 11 August 2011