News story
Greg Barker comment on the publication of the latest Green Deal statistics
The Green Deal market is showing healthy signs of growth since its launch at the end of January with 18,816 Green Deal assessments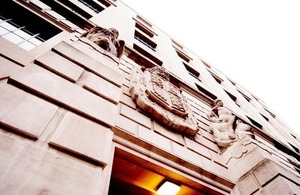 Commenting on the publication of the latest Green Deal statistics, Energy and Climate Change Minister Greg Barker said:
"The Green Deal market is showing healthy signs of growth since its launch at the end of January with 18,816 Green Deal assessments carried out by the end of April. That's over double the amount of assessments undertaken by the end of March.
"It's still early days for this long term initiative, but this is a clear sign of growing interest from consumers, with people keen to improve the efficiency of their homes to make them warmer and help save money on bills.
"As the number of householders getting on board continues to rise, the number of businesses offering Green Deal services is also building momentum. At the end of April there were 55 authorised Green Deal providers, 1,274 individuals registered to carry out assessments and 942 organisations signed up to carry out installations. It's fantastic to see householders and businesses cottoning on to the benefits and rising to the challenge."
Published 14 May 2013