Greece - 48 hour general strike
A 48 hour general strike on 28 and 29 June is affecting transport.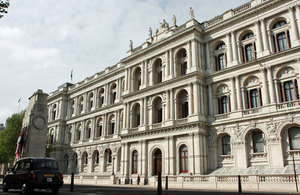 Transport will be affected as follows:
all flights to and from Greek airports cancelled from 08:00-12:00 and 18:00-22:00 on both days. Passengers are advised to contact their airline for more information
all port services suspended for 48 hours, including ferry services throughout Greece. Passengers are advised to contact the company they are travelling with for further information.
all rail services in Greece suspended for 48 hours, including Athens urban railway (Green line on Athens Metro) and suburban railway
no service on Athens buses, trams and trolley buses for 48 hours
the Athens Metro (Red and Blue lines) will operate as normal, except services to Athens international airport, which will terminate at Doukissis Plakentias. There is also possible disruption to power supplies until 30 June due to industrial action. More information is available on www.dei.gr and from the telephone information line: 0030 210 9298100.
Monitor our travel advice for Greece for updates.
Published 28 June 2011