News story
Greater protection for homeowners
Householders now have even greater protection from burglars as changes to the law on self defence have come into effect.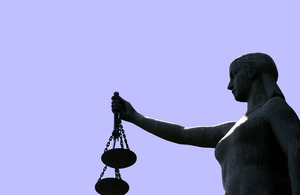 The changes mean that someone who is confronted by a burglar and has reason to fear for their safety, or the safety of their family, and in the heat of the moment uses force that is reasonable in the circumstances but in the cold light of day seems disproportionate, will not be guilty of an offence. Force which is 'grossly' disproportionate will still not be permitted.
Justice Secretary Chris Grayling said:
"I have always said we must be on the side of the law abiding majority, that is why I have strengthened the law to give householders greater protection from intruders. "Householders who act instinctively and honestly in self defence are victims of crime and should be treated that way."
The changes are contained in the new Crime and Courts Act which brings in a series of reforms to the court system, the judiciary, criminal law and sentencing policy.
Published 25 April 2013