Greater focus on support and rehabilitation for female offenders
Female offenders should receive more targeted support to break the cycle of crime and abuse many of them face, Helen Grant said.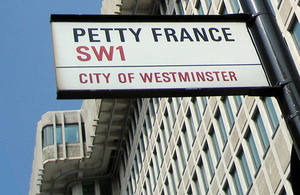 Female offenders should receive more targeted support to break the cycle of crime and abuse many of them face, Justice Minister Helen Grant said today.
It costs £45,000 to keep a woman in prison for one year - while almost 45 per cent of all women released from custody in 2010 reoffended within 12 months, committing more than 10,000 further offences and creating countless more victims.
For women serving fewer than 12 months in prison, the reoffending rate rises to a staggering 55.6 per cent.
Many female offenders have a background of abuse and up to 56 per cent have been in care. The proportion of female prisoners that report abuse in their lifetime is double that of males. In 2011 self harm was 10 times higher than for men, and females in custody are twice as likely to suffer from depression.
Around 60 per cent of women leave behind dependent children when entering prison.
Setting out her priorities for female offenders, Helen Grant recognised progress made following the 2007 Corston Report, but said there was still more to be done to provide proper punishment, coupled with effective rehabilitation, to turn women away from crime.
She announced a powerful new Advisory Board bringing together key experts to help shape future policy in tackling female offending and drive through reforms. 
Helen Grant said:
'Many female offenders share the same depressingly familiar issues of abuse, drug and alcohol dependency and mental health problems.
'Women who commit crime should be punished, but we must not forget that a significant number have been victims during their lives, and need targeted support to break the cycle of offending.
'I will provide the strong leadership required to drive these priorities forward and I'm confident that by working together with all partners we can better tackle female offending.'
The Advisory Board will consider a range of issues, including:
The use of tough and effective community orders that allow women to be punished and rehabilitated in the community where appropriate;
How the private, voluntary and public sector can provide more effective women's services in the community, including female-only treatment programmes;
Locating female prisoners as near as possible to their families to help maintain important links with children; and
Support for female offenders released from prison so they have help finding housing, a job or education and appropriate treatment.
This approach will be underpinned by tough reforms that will see every community order include an element of punishment such as a curfew or unpaid work.
These priorities sit alongside our Transforming Rehabilitation proposals, bringing together the best of the voluntary, public and private sector to tackle the causes of reoffending. This will include providing through-the-gate support helping offenders into housing, employment and treatment programmes.
Notes to editor
Read a copy of the Strategic Priorities document.
More details on the Transforming Rehabilitation proposals.
More information on our plans to strengthen community sentences.
Figures on the cost of a female prison place.
For more information contact the Ministry of Justice press office on 020 3334 3536.
Published 22 March 2013