World news story
Great Universities Fair 2016
The fourth 'GREAT Universities' education fair returns to Ecuador. ¡Get closer to the GREAT Education!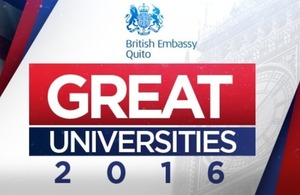 The fourth 'GREAT Universities' education fair returns to Ecuador in September 2016. 20 of the UK's best universities will visit Guayaquil, Cuenca and Quito to meet Ecuadorean students considering higher education options. This is a GREAT opportunity to find out more about the UK's world-class universities.
| | | |
| --- | --- | --- |
| GUAYAQUIL | CUENCA | QUITO |
| Monday 26 September | Tuesday 27 September | Wednesday 28 & Thursday 29 September |
| Centro de Convenciones de la Universidad de Especialidades Espíritu Santo (UEES) | Centro de Convenciones Mall del Río | Hotel Sheraton |
| 16h00 - 21h00 | 17h00 - 21h00 | 17h00 - 21h00 / 16h00 - 20h30 |
Download now for free the app StudyUK in AppleStore and GooglePlay and find out more about studying in the UK.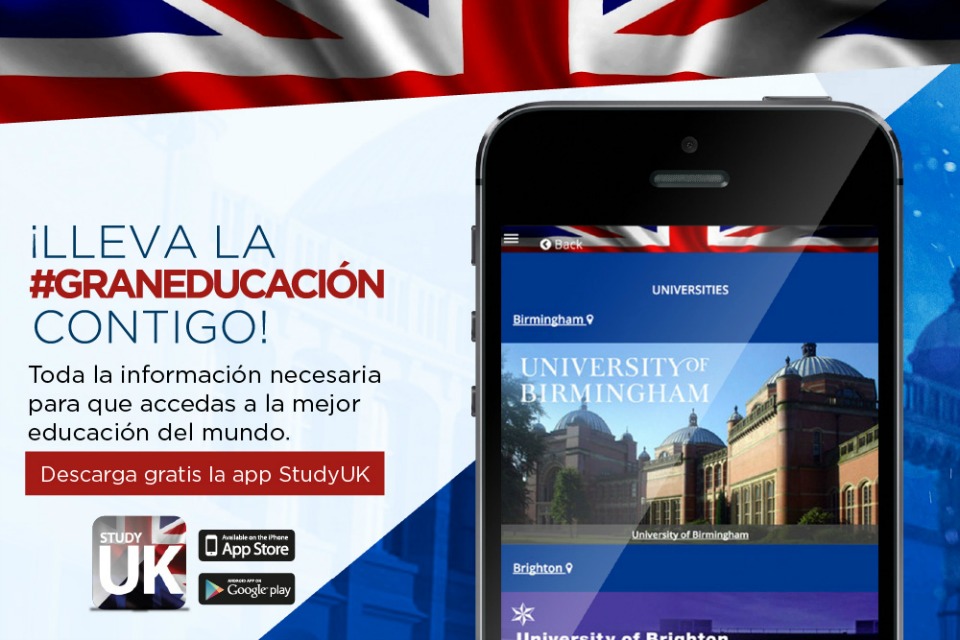 The visiting universities are:
Brunel University, Leeds Beckett University, Middlesex University, Newcastle University, Swansea University, University College London UCL, University of Bristol, University of Edinburgh, University of Glasgow, University of Leicester, University of Leeds, University of Lincoln, University of Manchester, University of Northumbria, University of Nottingham, University of Sheffield, University of Southampton, University of St. Andrews, University of Warwick, Kings College London.
Also, International House, EF and CEDEI will be available to offer advice about English language training options and IELTS exam preparation. Representatives of UK Visas and Immigration will provide information about the visa application process. British Alumni Ecuador will also share their experiences of studying in the UK, and other useful information.
Get the latest news in our Twitter account and follow the British Ambassador Patrick Mullee or check out our Facebook page.
Published 22 August 2016