90 million people to see adverts in Britain's biggest ever international tourism campaign.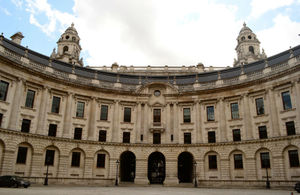 Some of Britain's most iconic buildings and locations will appear on transport across the world as part of a drive to attract international visitors to the UK.
Culture Secretary Jeremy Hunt today launched Britain's biggest ever tourism campaign, which will place images from the GREAT campaign in 14 major cities.
It will be rolled out in New York from Monday when the inside and outside of a New York subway train will be wrapped in the GREAT branding. Cities in nine countries including China, Brazil and India will be targeted.
The VisitBritain-run campaign aims to attract an extra 4.6 million extra visitors to the UK over the next four years, securing an additional £2.3 billion in visitor spend.
"We are taking the fight for the tourist pound right to our competitors' doorsteps with a sales assault on the 14 biggest and most lucrative tourism markets around the world," Mr Hunt said. "Right across the world, there will be no escape from the message that Britain is great."
VisitBritain Chief Executive Sandie Dawe added: "We have long recognised that 2012 will present us with a once-in-a-lifetime opportunity to build a solid tourism legacy - one that will help us to grow a sector which already contributes over £17 billion in foreign exchange to the UK economy each year and has potential to do so much more. The more overseas visitors we can entice to visit Britain as a result of this campaign, the more jobs the industry can sustain right across the country."
The organisation also confirmed today that it has teamed up with Yahoo!, which has one of the world's most visited homepages, to host VisitBritain content on the Yahoo! network, increasing its reach and driving more visitors to VisitBritain's own online platforms.
On 16 February 2012, fashion designer Victoria Beckham was announced as a GREAT Ambassador, in a reception marking New York Fashion Week.
Further information
Published 17 February 2012