Grant Shapps writes to the Times about funding to help businesses affected by the riots
Your reader ('Give us details on help for riot-hit firms', 21 August 2011) is right in making the point that difficulties accessing funds to…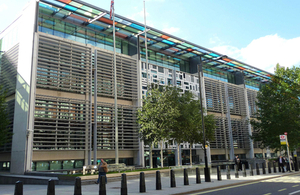 Your reader ('Give us details on help for riot-hit firms', 21 August 2011) is right in making the point that difficulties accessing funds to repair riot-hit premises can be as damaging to businesses as the riots themselves. That's why the Government announced a package of funds to help those businesses affected, within days of the worst of the violence two weeks ago.
The one-off measures announced by my Department include a £10 million recovery fund to help councils make their areas safe, clear and clean; and a £20 million High Street Support Scheme to help businesses meet the short term costs of getting up and running again. These are in addition to the long-standing Riot (Damages) Act, which compensates for damage, destruction or theft to private premises.
The funds will be distributed by councils, who can spend the money now and be reimbursed by central government, meaning that the money gets quickly to where it's needed in local communities rather than being tied up in red tape. Indeed, we know that many councils have already given grants to small businesses to help them with upfront costs like insurance excesses, carrying out safety checks and legal advice.
Anyone needing further details should visit www.communities.gov.uk, where they can find details of all the help available and how to claim, or speak to their local council.
Grant Shapps MP
Minister for Housing and Local Government
Department for Communities and Local Government
Published 30 August 2011