News story
Grant Shapps responds to the Audit Commission's report 'Tough times'
Local Government Minister Grant Shapps responds to the Audit Commission's report on the effect of reductions to local government budgets, 'Tough…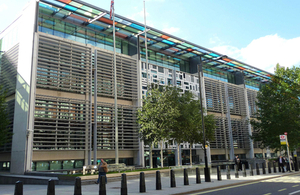 Local Government Minister Grant Shapps responds to the Audit Commission's report on the effect of reductions to local government budgets, 'Tough times'.
Local Government Minister Grant Shapps said:
Despite the deficit reduction programme, councils are still spending £118 billion this year, a reduction of just 2.6 per cent on last year.

Councils have the funding to protect the front line and keep council taxes and charges down. This report shows that well-managed councils do not need to compromise frontline services to make savings. Councils can do more for less through better procurement, embracing transparency and more joint working. Councils which just cut the front line, or hike charges, are guilty of poor leadership and poor management.
Published 17 November 2011