Grant Shapps calls time on the town hall pollsters
Local Government Minister Grant Shapps has today scrapped the Place Survey, one of the largest surveys in Europe that was due to be conducted…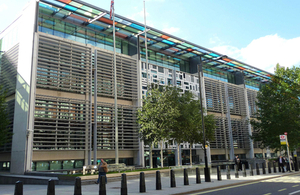 Local Government Minister Grant Shapps has today scrapped the Place Survey, one of the largest surveys in Europe that was due to be conducted by local authorities this autumn.
Today's move to scrap the survey is part of concerted efforts by the new Government to release councils from Whitehall control - leaving them free to respond flexibly and effectively to the needs of their residents.
It follows the scrapping of Comprehensive Area Assessments by Communities Secretary Eric Pickles in June, instead making councils more accountable to residents rather than ministers in Whitehall.
The announcement also follows on from the new Government's plans to require councils to publish online their spending over £500; to stop Town Hall publications which compete with local newspapers; and to block the practice of councils and quangos hiring agencies to lobby Government.
The Place Survey is a postal survey conducted by every council in England. Introduced in 2008, it involves over half a million residents and is estimated to cost more than £5 million to run.
Results have been fed back to central Government and used to measure councils' performance on a range of centrally-imposed targets.
Fieldwork for this year's survey was due to take place by all councils between September and December this year - but the Minister has today scrapped this to prevent the cash being diverted from vital public services.
Mr Shapps believes that the Place Survey was an example of wasteful municipal spending - which required council officials to ask residents a range of intrusive personal questions.
Grant Shapps said:
These surveys are a cosmetic exercise which never change anything. Let's give real power back to the people - such as letting taxpayers veto high council tax rises.
Notes to editors
Today's move to scrap the Place Survey follows on from:
A new regime of town hall transparency, publishing spending and service information online; http://www.communities.gov.uk/news/corporate/1606882.
Tougher rules against 'lobbying on the rates'; http://www.communities.gov.uk/news/corporate/1666074.
People power, allowing residents to veto unwanted council tax rises; http:www.communities.gov.uk/newsstories/newsroom/1658293.
Using the internet to help end the town hall 'non-job'; http://www.communities.gov.uk/news/corporate/1631912.
Stopping anti-competitive 'propaganda on the rates' killing off local newspapers; http://www.communities.gov.uk/news/corporate/1625181.
The abolition of the Comprehensive Area Assessment; http://www.communities.gov.uk/news/corporate/16179121.
Twitter
Keep up to date with the Department by following us on Twitter (external link).
Media enquiries
Visit our newsroom contacts page for media enquiry contact details.
Published 10 August 2010