News story
Graduates have one week to apply for tax trainee jobs
Graduates have a week left to apply to join HMRC as tax trainees next year.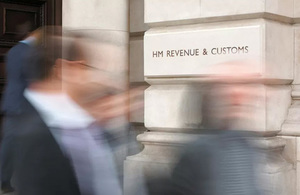 The department is seeking to recruit at least 120 people. The last day they can apply is 29 November.
The graduates will join a specially-designed four-year Tax Professional Development Programme, gaining skills across all of HM Revenue and Customs' (HMRC) activities. This could include working with specialist teams investigating tax fraud, unravelling complex tax avoidance schemes, looking at the tax affairs of big businesses, and also gaining general business skills.
HMRC has visited more than 30 university careers fairs across the country during the past few months.
Edward Troup, Tax Assurance Commissioner and second Permanent Secretary at HMRC, said:
HMRC's work has an impact on every single person and business in Britain.

One day you could be in criminal investigations or statistical forecasting, the next you might challenge an avoidance scheme run by a blue chip company.

We are looking for graduates to join our 65,000 staff in the important work of bringing in £476 billion in tax from 60 million taxpayers and 4.8 million businesses. If you're looking for a job that will definitely not be dull and will make a real difference to life in Britain, look no further.
Graduates can find out about the Tax Professional Development Programme on Facebook and on the programme's pages.
Published 21 November 2013