News story
Graduate opportunities: Highways England
At Highways England we are looking for graduates to join our 3 year graduate training programme.
This news article was withdrawn on
This document is no longer current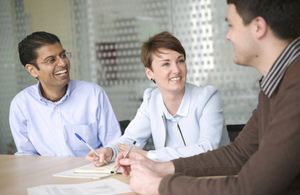 Successful candidates will be rewarded with a guaranteed job on completion – and the chance to interview for a promotion. They'll also develop the skills and knowledge needed to gain chartered status.
Our graduates will undertake on–the-job training placements throughout our organisation which will be complimented by professional training.
If you'd like to be a project manager, quantity surveyor or civil engineer of the future, you'll need at least a 2:2 in an associated discipline and great communications skills.
To apply for our graduate accountant scheme you'll need a 2:1 degree in any subject plus 300 UCAS points.
Nationwide opportunities are available.
Published 3 May 2016