World news story
Governor's Award 2013 shortlist announced
Award panel of judges selects shortlist of three finalists for the 2013 Governor's Award for Construction and Design Excellence.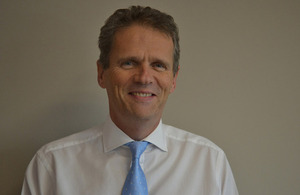 The Cayman Society of Architects, Surveyors & Engineers (CASE) and the Cayman Contractors Association (CCA), in conjunction with His Excellency Governor Duncan Taylor, are pleased to announce the nominations for the 2013 Governor's Award for Construction and Design Excellence. From a very strong entry of nine nominations, three have been selected for the final shortlist:
Barcadere Marina, George Town
Kirk Harbour Centre, George Town
West Bay Office Building, West Bay
The other six nominations were:
Appleby Tower, George Town
George Town Library, George Town
Mayfair House, Britannia Estates
94 Solaris Building, Camana Bay
Willow House, Cricket Square, George Town
Spanish Colonial Revival House, Yacht Club
Award Panel
Mr Norman Bodden, Mr Jim Scott and Ms Natalie Urquhart have been invited to be guest judges for the Governor's Award 2013. Other members of the panel of judges for this prestigious award are Mr Gary Benham of the Governor's Office; Ms Jacqueline Bleicher, the president of the Cayman Society of Architects, Surveyors & Engineers and Mr Heber Arch, the president of the Cayman Contractors Association.
Governor Duncan Taylor will select the winning design from the short listed entries. His decision will be announced at a reception at Government House on 25 July. On the same evening a second award for excellence in sustainability will also be announced. The Governor not only selects the nomination shortlisted by the judges to receive his Award, but acts as an adviser to the Award programme itself. "I am honoured to have the opportunity to endorse this award programme - it promotes high standards of design in the Cayman Islands," he said. "The panel of judges appointed is a very knowledgeable group, each bringing their own perspective to the shortlist selection process."
Further information about the Award
The Governor's Award aims to encourage, foster and maintain innovation, sustainability and excellence in the Cayman Islands construction industry. The application process is open to all projects small or large. Projects only need to demonstrate why it is special in any one or more areas of environmental friendliness, Caymanian style, uniqueness, or any other aspect that the team feels is important. For example, a small renovation that embraces Caymanian design, is LEED certified and has a unique automation system, could win the award over a multi-story building that lacks real Cayman design elements and environmental friendliness.
Submissions for the Governor's Award are judged on the nominated project's inclusion of these attributes: Design Excellence, Creativity and Innovation; Sustainability and the Environment; Value; Buildability and Cultural Response.
The Judges look for clearly presented nominations that concisely inform them of the project scope and its response to these criteria. Entering a project allows nominators to be associated with the Award programme's ideals, growth and success and also demonstrates a commitment to excellence in design and construction in the Cayman Islands.
Sponsors of the Governor's Award are Cayman National (Main Sponsor), Cayman First Insurance (Launch Event Sponsor), Cox Lumber Co, A.L. Thompson's, C.L. Flowers and Sons, Kirk Home Centre, National Concrete, MC2 Design Group and Real Life Magazine.
About CASE
The Cayman Society of Architects, Surveyors & Engineers is a self-regulating body which coordinates the professional development within the Design and Construction industries in the Cayman Islands. CASE's main role is to advance the study of the art and science of Architecture, Surveying and Engineering and allied construction professions in the Cayman Islands. www.CASEcayman.com
About CCA
The Cayman Contractors Association is a self-regulating body formed in order to create uniform ethics for the construction industry and to provide assurance to potential clients that if a CCA member was chosen to construct a project, the outcome would be successful. That standard continues today and CCA members, regardless of the size of their respective businesses, are regarded as the Cayman Islands' most honorable contractors. www.CCA.ky
Twitter hashtag: #GovernorsAward
Published 22 July 2013