Government response
Government works to ensure UK energy security
Response from Energy Secretary Edward Davey to the Financial Times' articles,10 June 2014, on energy security.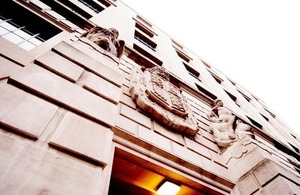 Sir, Your editorial and Lombard column ("Britain is at risk of an electric shock" and "National Grid trials the app that passeth all understanding", June 10) failed to give your readers the full picture on Britain's future energy security.
From day one, this government has been tackling and turning around the legacy of under-investment and neglect in our power generation, with the greatest reform of the sector in a generation to ensure that as old plants close, new ones take their place. The bottom line is that we are "rewriting the rules" to spur investment, including through a capacity market that will protect security of supply.
That plan has seen £45bn of investment in electricity since 2010, renewables investment last year at record levels and terms agreed for the first nuclear power station in a generation.
Given the legacy of under-investment we inherited, we were still left with an electricity deficit for the next two winters, which is why the National Grid is proceeding with plans announced a year ago to make sure it has the right tools in place to manage demand in the short term through sensible measures that will keep the lights on and the economy growing.
There will be no "downing of tools"; such a suggestion is irresponsible scaremongering that flies in the face of the facts.
This is about rewarding volunteer businesses with the flexibility to reduce their use of National Grid supplied electricity – only at peak times and only if called upon. Most companies do this by switching from grid to on-site generation. Such demand side reduction is not new to the UK. Our choice matches that in many countries, and both the Confederation of British Industry and British Chambers of Commerce say it is a sensible approach.
This government is setting the right legal and financial regime to create a market that works to keep the lights on and acts in the best interest of consumers.
By doing so we will ensure Britain retains its position as the most energy secure country in the EU and fourth best in the world.
Published 13 June 2014