Government will overhaul unfair council house finance system
Housing Minister Grant Shapps today said that the Government is committed to giving councils more financial freedom to deliver a better deal…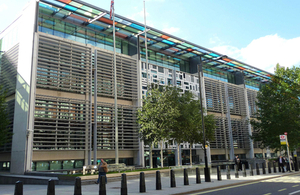 Housing Minister Grant Shapps today said that the Government is committed to giving councils more financial freedom to deliver a better deal for the 4 million people living in council housing.
Describing the current system of council house finance as a mess Mr Shapps said the Coalition Government would review the unfair Housing Revenue Account subsidy system. The Minister said he wanted to see a more transparent system that devolved more power to councils to better meet the housing needs of the communities they serve.
As a first step he pledged to continue the consultation on changes to a self-financing system already under way and urged councils and other partners to respond to this so he could get a comprehensive assessment of the options currently on the table. Following thorough analysis of responses the Minister will then announce whether the current proposal will be taken forward in part or in full, or whether an alternative model will be considered.
The current consultation on changes to the Housing Revenue Account subsidy system proposes replacing it with a new self-financing model where councils keep all the rent they collect from their homes and all receipts from any sales of houses or land. In return councils would take on some additional housing debt.
Grant Shapps said:
The council house finance system is a mess. For far too many years this unfair system has tied the hands of councils, stopping them from best meeting the housing needs of the communities they serve.

The 4 million tenants living in council housing deserve better. That's why this Coalition Government is committed to genuine action to overhaul the system. As a starting point I can today confirm that I am continuing the consultation on dismantling the current system that is already underway.

I want to see a new devolved system that puts councils firmly in control and gives them the financial freedom they need to make the best long terms decisions about their housing. But it is important I hear from councils and other experts themselves that the current proposal genuinely allows them to do this. And in these tough economic times I need to be convinced this approach offers the best possible value for money.

So I encourage everyone to use the remaining four weeks of the consultation to send me their views. Once I have considered these I will announce the next steps to return power and money to councils and communities themselves.
Notes to Editors
The consultation is open until 6th July 2010 and can be found at: http://www.communities.gov.uk/publications/housing/selffinancingprospectus
Twitter
Keep up to date with the Department by following us on Twitter (external link).
Media enquiries
Visit our newsroom contacts page for media enquiry contact details.
Published 8 June 2010