News story
Government welcomes recommendations of Select Committee report on work of UK and European Space Agencies
The UK Parliament's Science and Technology Select Committee published the Government's response to its report on the work of the European and UK Space Agencies.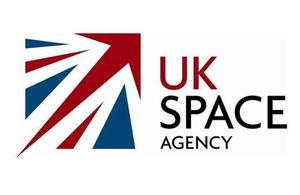 The Science and Technology Select Committee response published this week (6 February 2014)welcomes all of the recommendations made in the report.
Following evidence gathered from a variety of sources involved in the space industry, the report found that the establishment of the UK Space Agency has helped make the UK's space sector a multi-billion pound success story. It also highlighted that the sector has real potential for further growth and set out 5 recommendations for the Government to consider.
In response to the report's recommendation that the process for approving licences and export applications should be reviewed, the Government will establish and coordinate an industry group and work closely with the sector to understand its concerns, as this will create valuable input when considering whether improvements can be made. Where compatible with the UK's international obligations, appropriate action will be taken.
Regarding increased Government use of space-based services and data to address the challenges facing the public sector, a number of initiatives are underway including the 'Space for Smarter Government Programme'.
The report's recommendations on making further investments in ESA and securing more senior positions within ESA for UK nationals will be addressed by considering investments on a case by case basis in light of the outcome from the current round of investments, and through the UK Space Agency increasing its efforts to secure UK nationals in posts at Director level or above in ESA.
The Government also agrees with the report's recommendation that ESA should remain an independent organisation outside of the EU.
Space Growth Action Plan
The UK space sector has offered its own advice to Government on expanding the sector in its Space Growth Action Plan. (PDF, 3.6 Mb) Some of the recommendations address similar issues to those made by the Committee. The Government's response to the Space Growth Action Plan will be launched in March.
Published 7 March 2014