Government to cap payday loan costs
The cap will be formally established through amendments to the Banking Reform Bill.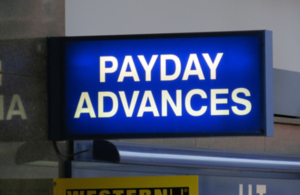 The Chancellor of the Exchequer has announced that the government will legislate to introduce a cap on the cost of payday loans.
The cap will be formally established through amendments to the Banking Reform Bill which is currently going through Parliament.
The announcement builds on the steps that the government has already taken to help consumers. It has created a new regulator, the Financial Conduct Authority (FCA), with much stronger powers to protect consumers in financial services, and has given the FCA powers to cap the cost of payday loans. This amendment will put a duty on the FCA to use those powers to impose a cap.
The government has always kept the case for a cap under review as the market has evolved. With growing evidence in support of a cap and emerging lessons from other countries - especially the cap on costs introduced in Australia this year - the government believes it is right to use the opportunity of this legislation for Parliament to be clear on its intention.
The government has discussed and agreed this with the FCA. To ensure that there is an evidence-based approach to designing the cap, the government is asking the FCA as regulator to use its existing planned work to report on its proposed approach.
Meanwhile, payday lenders are already on notice following the announcement by the FCA of tough new rules they will have to meet next year.
Chancellor of the Exchequer, George Osborne said:
We have created a powerful new consumer regulator to regulate the payday lending industry and now we're asking them to set a cap on the cost of credit. That will make sure that hardworking people are served by the banking system. It is a far change from the situation we inherited, where the industry was almost entirely unregulated.
We're going to have a cap on the total cost of credit – we're looking at the whole package, not just the interest fee, but also the arrangement fees as well as the penalty fees. This is all about having a banking system that works for hardworking people and making sure some of the absolutely outrageous fees and unacceptable practices are dealt with. It's all about the government being on the side of hardworking people.
Financial Secretary to the Treasury, Sajid Javid, said:
The government is determined to protect hardworking people from sharp practice in the financial sector. The payday loan sector must get its house in order and extortionate costs must become a thing of the past. That is why the government is legislating to cap the total cost of payday loans.
Image by HelenCobain on Flickr. Used under Creative Commons.
Published 25 November 2013