Government to act on bogus students in Scotland
Minister helps secure new "entrepreneur route" for international graduates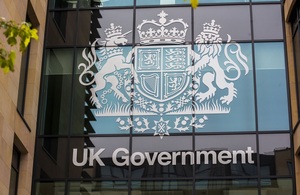 Bogus students and colleges in Scotland will face a major clampdown by the UK Government under plans unveiled by the Home Office today (Tuesday 22 March)
However, Scotland's universities and public colleges in Scotland will be protected as they are Highly Trusted Sponsors - the proposals are designed to weed out non-accredited private colleges abusing the immigration system.
The Secretary of State has worked closely with the Home Secretary to tailor the way the  changes affect Scotland, including protecting graduates in Scotland with good business ideas which can contribute to the economy. As a result, the UK Government also pledged today to develop a new entrepreneur route for bright and innovative students who have a business idea and want to make it work in Britain.
The Secretary of State for Scotland Michael Moore said:
"These proposals are not designed to harm Scotland or its contact with international students but instead make life harder for the least trustworthy institutions. Scottish universities and public colleges will continue to be trusted sponsors and I am also glad we helped secure the new route for entrepreneurial students wishing to set up a business after graduating.
"We all realise the contribution that innovative, bona fide students make to Scotland but it is important to tighten up a system which has been abused in the past. The measures announced do that in a way which recognises the economic value of our education system here in Scotland."
Standards and checks for students seeking visas will be significantly raised, dealing with a long-running issue in Scotland.
From April 2012, all institutions wanting to sponsor students will have to be classed as Highly Trusted Sponsors and become accredited by statutory education inspection bodies by the end of 2012. The current system does not currently require this.
Bogus colleges and students will also face further strong new tests including potential students having to speak English to a higher standard, show they can support themselves financially without taking paid employment, and show they are coming to the UK for the purposes of studying rather than working.
Published 22 March 2011