Government response to the ECL consultation
The government reponse to the recent consultation on ECL schemes for qualifying collecting societies.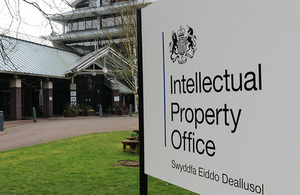 This is the government response to the consultation on the draft secondary legislation, known as "The Copyright and Rights in Performances (Extended Collective Licensing) Regulations 2014."
These regulations are being made using a power in the Enterprise and Regulatory Reform Act (2013). They enable qualifying collecting societies to apply to be authorised to operate ECL schemes. Once authorised, they can represent all rights holders in a sector, provided a number of safeguards are met, including the need for collecting societies to be significantly representative of rights holders affected, and for them to have a clear mandate from their members for the ECL.
The government received 37 responses to the consultation. The responses, with the exception of two confidential submissions, have been published and are listed in alphabetical order. Signatures, personal telephone numbers and email addresses have been redacted for information security purposes.
As a result of the consultation process, the government intends to amend the secondary legislation to take account of certain issues raised by stakeholders. These include:
changing the membership consent threshold, so that the collecting society must provide evidence in its application that it has the informed consent of a substantial proportion of its voting members
the addition of provisions about the renewal of an authorisation and the evidence needed for it
additional details about the process for reviewing authorisations after renewal
some amendments to the opt out provisions
how undistributed monies will be used
A revised draft of the Regulations is currently before the UK Parliament's Joint Committee on Statutory Instruments (JCSI) for pre-scrutiny.
Following pre-scrutiny, the government aims to publish the final Regulations and Explanatory Memorandum, when they are laid before Parliament in summer 2014.
Published 9 May 2014