News story
Government publishes list of RDA assets transferring to HCA
It was announced on 6 July that RDA land and property assets would be transferred to HCA, with local communities and businesses involved in …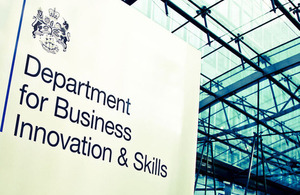 It was announced on 6 July that RDA land and property assets would be transferred to HCA, with local communities and businesses involved in decisions about future development plans. This will maximise the long-term benefits to economic growth and regeneration in local areas. The transfer is currently planned to take effect on 19 September 2011.
Business, Innovation and Skills Minister, John Hayes, said:
"The Government is committed to ensuring RDA assets are used to support economic growth and regeneration.
"The HCA will be establishing local committees which will ensure community influence in the development of these assets. We are putting in place an efficient and locally driven model of economic development fuelling prosperity - through sensitivity to the needs of local businesses - to serve the common good."
The assets include:
In the East of England - Tudor Fields and Rope Walk in Ipswich
In the East Midlands - John Street properties forming part of the Castle Ward development and Poulton Drive Units forming part of the Trent Basin project
In the West Midlands - i54, 98 ha. technology and manufacturing business park bordering the M54.
In the North East - Middlehaven, Middlesbrough and Stadium Park, Sunderland
In the North West - Ancoats Urban Village, Manchester and Stonebridge Business Park, Gilmoss, Liverpool
In Yorkshire and Humber - the Tower Works project (part of the wider Holbeck Urban Village) and Advanced Manufacturing Park (AMP) Technology Centre and EETC wings
In the South East - Daedalus Airfield and the Queenborough/Rushenden sites (part of the new VESTAS/PEEL off shore wind development)
In the South West - several major sites (at Temple Quay and Bath Road) are within the recently announced Bristol Local Enterprise Zone
HCA Chief Executive, Pat Ritchie, said:
"Today's announcement marks a key milestone in the RDA land and property asset transfer to the HCA. We look forward to the completion of this process, and building on our existing relationships with local partners to deliver the best outcome for local communities through future development and disposal of the former RDA assets."
The full list of assets can be viewed on the Department for Business, Innovation and Skills (BIS) website at: www.bis.gov.uk/rda-assets
Further details on the stewardship committees will be available in the autumn.
Notes to editors
The Government's intention to replace RDAs with more cost effective provision of local economic development was announced in the Coalition Agreement last year. This process is expected to conclude in March 2012.

These RDA land and property assets being transferred under the Housing & Regeneration Act 2008 will enter into a stewardship arrangement where the assets will be owned by the HCA and local partners will act as stewards, providing local advice to the HCA.

The portfolio of land and property assets to be transferred will include income generating assets which will provide investment funds for those assets which need further development.

HCA will assume the legal title of these assets because of their specialist expertise in developing and managing land and property, and localist approach to land and regeneration. The RDA assets transferring will sit as a national programme within the HCA's work. A number of RDA staff are transferring to the HCA under TUPE arrangements to help manage the programme at local level.
Background on the assets listed above:
Middlehaven - major regeneration area between the town and the River Tees. Former Middlehaven Dock and brownfield land owned as part of a joint venture by ONE, HCA and Middlesbrough Council. Major opportunity to re-connect the town centre with the riverside and the new Middlesbrough College site with robust and mixed-use development.

Stadium Park - car-parking and development land (formerly old warehousing and factory units) around the Stadium of Light (Sunderland FC). The Stadium Park project is to create a mixed use village including sports and leisure facilities. Already houses the Sunderland Aquatic Centre and a Well-Being Centre.

The i54 is a flagship scheme expected to create 6,000 high-value manufacturing and technology-based jobs at Wobaston Road, Pendeford, near Wolverhampton.

Stonebridge Business Park - A fully serviced and landscaped 30ha business park with parkland, wildlife habitats and recreational areas. Key Property Developments Ltd are the developer for the site with two blocks of four business units already built and other plots ready for development.

Bristol Enterprise Zone includes several major sites (at Temple Quay and Bath Road) within the recently announced Bristol Local Enterprise Zone which will focus on the creative and digital sectors. It is expected that HCA will sign a stewardship agreement with Bristol City Council and the West of England Partnership enabling joint development of the regeneration strategy for these assets.

Tower Works sits in the Holbeck area of Leeds, which has become a key centre for creative and digital industries within the region. As a key gateway site, the project will act as a catalyst for the wider regeneration of the area. The site, which has planning consent for mixed use development, contains two Italianate iconic listed towers, representing landmarks for the city.

The AMP is one of three nationally important technology parks (see note 13 below). The site itself - the former Orgreave colliery - is a redevelopment success story, about to be reinforced by a major new investment from Rolls Royce.

It is intended that all London Development Agency (LDA) assets (and liabilities) will be transferred to the Greater London Authority (GLA) before the closure of the LDA. This will give the GLA an important portfolio of regeneration assets to support its new responsibilities for housing and regeneration in London being implemented in the Localism Bill.

Under a similar but separate stewardship arrangement, BIS will contract HCA to manage three of its nationally important technology parks: Ansty Park, Coventry; the Advanced Manufacturing Park, Rotherham; and SPark, Bristol. HCA will manage BIS interests in these sites in order to continue the development of these land assets which will maximise their impact on economic growth. These sites have been identified as assets of national importance to be retained within central Government in order to be developed further to support investments in innovation and technology.

52 RDA coalfield land and property assets have already transferred to the HCA under a separate arrangement and will be part of the HCA's Land and Regeneration offer.

BIS's online newsroom contains the latest press notices, speeches, as well as video and images for download. It also features an up to date list of BIS press office contacts. See http://www.bis.gov.uk/newsroom for more information.

The Regional Infrastructure Funds (RIFs) in SW RDA, AWM and SEEDA will not be subject to Stewardship and will continue to operate on a regional basis providing forward funding for essential infrastructure to support sustainable growth. RIFs are an evergreen fund, with investments recouped through the planning obligations process.

The Homes and Communities Agency is the single, national housing and regeneration delivery agency for England. Its vision is to create opportunity for people to live in homes they can afford in places they want to live, by enabling local authorities and communities to deliver the ambition they have for their own areas.
For more information visit: http://www.homesandcommunities.co.uk/newsevent
The list of RDA coalfield assets that transferred to the HCA, as of 1 August, is available at: http://www.homesandcommunities.co.uk/news/rda-coalfield-assets-transfer-hca-now-complete
Department for Business, Innovation & Skills
7th Floor, 1 Victoria Street, London SW1H 0ET
| | | |
| --- | --- | --- |
| Press enquiries +44 (0)20 7215 1635 | (Out of hours) +44 (0)20 7215 3234/3505 | Public enquiries +44 (0)20 7215 5000 |
Textphone +44 (0)20 7215 6740 (for those with hearing impairment) | Press Office fax +44 (0)20 7222 4382
www.bis.gov.uk
BIS's online newsroom contains the latest press notices, speeches, as well as video and images for download. It also features an up to date list of BIS press office contacts. See http://www.bis.gov.uk/newsroom for more information.
Notes to Editors
Contact Information
Name BIS Press Office Job Title
Division COI Phone
Fax
Mobile
Email NDS.BIS@coi.gsi.gov.uk
Name William Dingli Job Title
Division Department for Business, Innovation and Skills Phone 020 7215 5950 Fax
Mobile
Published 26 August 2011