Press release
Government provides Financial Policy Committee with first remit
The Chancellor of the Exchequer has written to the Governor of the Bank of England today to provide the new Financial Policy Committee (FPC) with its first remit.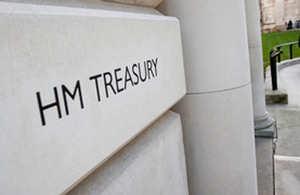 The Financial Services Act 2012, which came into effect on 1 April this year, requires the government to provide the FPC with a written remit and recommendations at least once a year.
The creation of the FPC as a strong, macro-prudential authority within the Bank of England addresses a key gap in the previous system of financial regulation, where no authority had clear responsibility for identifying and addressing systemic risks to financial stability.
The remit specifies the government's economic policy and provides guidance to the FPC on its objectives and functions. This first remit emphasises the importance, at this stage of the economic cycle, of the FPC taking into account and giving due weight to the impact of its actions on the near-term economic recovery.
The Chancellor said:
The damaging effects of the financial crisis revealed the need for macro-prudential regulation. Even if individual firms are believed to be sound, when their activities are considered in aggregate, risks to the whole system can emerge. Under the "Tripartite" system of regulation no authority had responsibility for, or the means of, addressing this type of risk. The Financial Policy Committee is now charged with identifying, monitoring and addressing risks to the financial system as a whole.
The FPC is required to respond to the government in due course, setting out any action it has taken or intends to take in response to a specific recommendation and, if appropriate, any reasons why it does not intend to act on a recommendation.
This correspondence will be published by the Treasury and will be laid before Parliament.
Notes for Editors
Read the remit and recommendations for the Financial Policy Committee.
Published 30 April 2013