Government Olympics ticket allocations published
Culture Secretary Jeremy Hunt sets out details of how the government's allocation of tickets for London 2012 will be distributed.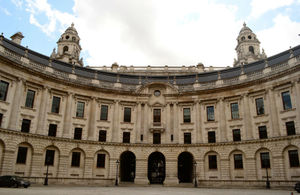 Culture Secretary Jeremy Hunt has set out details of how the government's allocation of tickets for London 2012 will be distributed.
The government, along with Olympic venues outside of London, has been allocated 8,815 tickets for the Games, about 0.1% of the 8.8 million available.
The tickets will be used to promote economic growth, build international relations and reward young people taking part in the School Games. Some will be given to host towns and cties outside of London and others will be made available through a ballot for staff who have been heavily involved in delivering the Games (and paid for at cost by those staff members).
The allocations are:
Paid for by the government: 3,750

School Games: 450
Business leaders and dignitaries: 3,300

Paid for by staff working on the Games: 3,000
Paid for by the relevant host town or city: 2,065
"London's Olympics are a fantastic opportunity to boost economic growth and promote UK Plc," Mr Hunt said. "And the Games give us an unparalleled opportunity to showcase our country and develop important international relations. Visitors will have the chance to see first-hand the great design, engineering, construction and project management that has gone into staging the Games. 
"We also want to spread the excitement of the Games across the country, so tickets will be available to the local authorities hosting events in their communities, and will be prizes for young people competing in the new School Games which is a key part of 2012's sporting legacy."
The breakdown of tickets for town and cities outside of London who are hosting events is: Broxbourne 60; Cardiff 54; Castle Point 400; Coventry 474; Epping Forest 54; Essex 540; Buckinghamshire 81; Royal Borough of Windsor & Maidenhead 81; South Buckinghamshire 38; Slough 38;Hertfordshire 105; Manchester 80; and Weymouth & Portland 60.
Further information
Published 17 June 2011