Government leads Olympic testing exercise
Thousands of Games-time workers across the UK prepare for next summer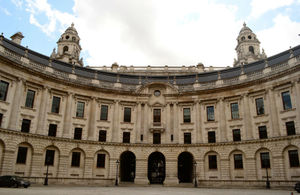 More than 3,000 key 2012 staff and a host of senior Government ministers will take part in a major Olympic test exercise this week.
It is the second in a series of tests being undertaken by the Government, the Greater London Authority (GLA) and the London Organising Committee of the Olympic Games (LOCOG) and is in addition to the competition test events being held by LOCOG.
Culture Secretary Jeremy Hunt, Mayor of London Boris Johnson and workers from central and local Government, the GLA, LOCOG, the emergency services and transport bodies will have the chance to practise their Games-time roles.
Challenging scenarios
They will be challenged with scenarios such as extreme weather, transport disruption and security threats to test how those involved at all levels will manage the unprecedented nature and scale of the Olympics and Paralympics. It will also be the first time that Ministers will be involved in the testing exercise.
"Testing is an essential part of our preparation for the 2012 Games as we want to ensure timely and seamless coordination, so no matter what happens during the six weeks - be it a fault on a tube line or something more serious - we will be able to respond quickly and efficiently," Mr Hunt said.
The exercise will be run 24 hours a day over the three day period, starting on the morning of 6 December and finishing in the afternoon of 8 December, and will reflect the schedule for days four, five and six of the Olympic Games.
Further information
Published 19 July 2012