Press release
Government is committed to local news in Wales, says Welsh Secretary
A radical new approach is needed to nurture a vibrant local media in Wales and ensure plurality in Welsh news, while broadband must be rolled…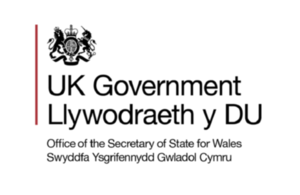 A radical new approach is needed to nurture a vibrant local media in Wales and ensure plurality in Welsh news, while broadband must be rolled out so everyone in Wales - including those living in rural 'not spot' areas - can benefit,  Welsh Secretary Cheryl Gillan said today.
Mrs Gillan reinforced the Government's commitment to strong local media in Wales, including local television services, after Culture Secretary Jeremy Hunt published the Government's vision for the media sector across the UK.
Mrs Gillan said: "Today's announcement shows our commitment to ensuring the benefits of broadband are available to everyone. In Wales this is particularly important for those living in rural areas.
The Culture Secretary announced a range of measures to develop strong local media and superfast broadband across the country.   Mr Hunt announced three market testing projects to bring superfast broadband to rural and hard to reach areas.
Mrs Gillan said: "In Wales our priority is for a solution that ensures plurality across the media spectrum. I am committed to working closely with media providers in Wales to ensure that Wales continues to have an effective choice in news broadcasting - and to deliver a first class public news service in Wales."
 She added: "Wales has a vast wealth of world-class talent in the creative industries, creating top-rating programmes such as Dr Who, Torchwood and Gavin and Stacey. However, to remain competitive we must adapt to the considerable changes within the sector and in particular to the rapid technological advances.   We have a fantastic opportunity for our creative industries to capitalise on the global digital economy - now is the time to take a fresh approach and seize it."
Published 8 June 2010