Government helping high streets to thrive with support for local shops
Communities Secretary Eric Pickles told retailers they were the lifeblood of the British economy and the Government would do everything it could…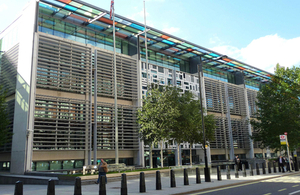 Communities Secretary Eric Pickles told retailers they were the lifeblood of the British economy and the Government would do everything it could to help them succeed in challenging times.
In a speech to the British Retail Consortium Mr Pickles said shops had "colossal economic clout"; employing 2.9 million people and providing more than one in ten jobs across the UK. Nine per cent of all VAT-registered businesses are retailers. He highlighted the new Westfield in Stratford as an example of retail investment turning an area's fortunes around by bringing visitors to the East End and creating some ten thousand permanent jobs.
Local shops part of area's identity
Shops were also often part of a local area's identity, he added, whether it was the local market in the town square or the village shop used by the whole community.
But retailers are facing challenging times with the downturn biting and the internet accounting for 8 per cent of sales. Town centre vacancies have doubled in the last two years.
Mr Pickles said local shops and high street are playing a vital part in the Government's priority plans to renew and reenergise the economy and the Government was committed to helping them succeed. This Department has:
Doubled small business rate relief. Over the past twelve months, half a million firms have benefited including high street shops, newsagents and cafes.
Provided rapid support to help shops get back on their feet following the riots in August with small firms able to bid against a twenty million pound fund within days.
Announced plans to change the way business rates work, so that councils are rewarded for helping small shops thrive and prosper.
Plans to focus retail development in town centres through a 'town centre first' planning policy.
A plan to change planning rules to allow councils to provide more parking spaces in town centres, to make them able to compete with out-of-town supermarkets.
Mr Pickles said:
Retailers are the lifeblood of the British economy, employing more than 2.9 million people and providing more than one in ten jobs. But shops are about more than money. They are part of the fabric of our towns.

It's not Government's job to tell people how to shop. But I want to see local shops thriving and traders prospering on busy high streets.

That's why we've doubled small business rate relief and provided rapid support to help shops get back on their feet following the shameful scenes in August this year. In the future we're ensuring councils will be rewarded for helping local shops prosper.

Shops make places work and this Government use all the tools it has to help local shops do the best they can.
Published 22 September 2011