Press release
Government help for councils to clear up after floods
Communities Minister Kris Hopkins has set out the help that the government is giving to councils following the recent flooding.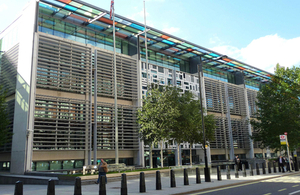 The Department for Communities and Local Government has written to local authorities saying that the government had activated the Bellwin scheme. This scheme enables councils to get financial assistance depending on local circumstances. It has also asked for assurance that councils are prepared for any future flooding and that everything possible is being done to help those affected by the bad weather during what has been a difficult holiday period for many.
Communities Minister Kris Hopkins said:
"Councils have a vital role, along with emergency services in responding to households and businesses which have been disrupted by the floods that have affected parts of the country.
"We want to ensure all possible action is taken to help affected households get the support they need. This includes councils having local emergency plans in place and being ready to provide an immediate response to anyone affected by adverse weather or any other emergencies during the upcoming holiday period.
"We have written to councils to see what practical support they need and the government is continuing to monitor the situation carefully."
Background
Councils, police, fire and national park authorities are eligible for certain clearing up costs under the Bellwin scheme when they have spent more than 0.2% of their calculated annual revenue budget on works that have been reported to the department as eligible for grant.
The Bellwin scheme compensates councils retrospectively for the exceptional costs incurred.
Ministers have said that they would look sympathetically on councils where they have costs as a result of the floods, and that they would reimburse councils eligible clearing-up expenditure under the Bellwin scheme.
Published 29 December 2013