News story
Government guarantees local influence in future development of RDA assets
The HCA will own the assets and liabilities, with local communities involved in decisions about future development plans to maximise the benefits…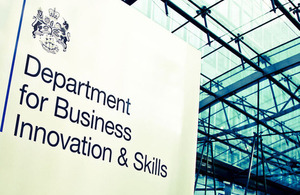 The HCA will own the assets and liabilities, with local communities involved in decisions about future development plans to maximise the benefits to economic growth and regeneration in their areas. The transfer is currently planned to take effect on 19 September 2011.
Business and Enterprise Minister Mark Prisk said:
"The transfer of RDA land and property assets to the Homes and Communities Agency underlines our commitment to making sure these assets are used to support economic growth and regeneration.
"Through local enterprise partnerships, the Regional Growth Fund and Enterprise Zones, we are putting in place an efficient and locally driven model of regional economic development that ensures government support goes to where it can have most impact."
Baroness Hanham, Parliamentary Under Secretary of State at the Department for Communities and Local Government, said
"Our plans mean local partners will be able to work with the HCA to influence the development of the land and property assets previously owned by the RDAs, ensuring the economic and regeneration benefits have the best possible impact in their areas."
Pat Ritchie, CEO of HCA, said
"We welcome today's announcement, which effectively sets out a key role for the HCA working with local partners to deliver economic and regeneration benefits to local communities from RDA assets. This builds on our land and property expertise and our strong partnerships with Local Authorities to ensure value for money from those assets."
The majority of RDA land and property assets and liabilities will be transferred to the HCA under the Housing & Regeneration Act 2008.
The HCA will use their expertise in land and property management to ensure that the assets are fully developed in a way which will help deliver economic growth and regeneration to local areas. The HCA will establish local committees made up of representatives from business, local enterprise partnerships, local authorities and others. This will allow local communities to influence the development of local assets.
Notes to editors:
---
The Government's intention to replace RDAs with more cost effective provision of local economic development was announced in the Coalition Agreement last year. This process is expected to conclude in 2012.

The RDA land and property assets being transferred under the Housing & Regeneration Act 2008 will enter into a stewardship arrangement where the assets will be owned by the HCA and local partners will act as stewards, providing local advice to the HCA.

The portfolio of land and property assets to be transferred will include income generating assets which will provide investment funds for those assets which need further development.

HCA will assume the legal title of these assets because of their specialist expertise in developing and managing land and property.

Details of the individual assets to be included in this transfer will be announced when the order to transfer has been signed off. Subject to completion of the necessary detailed work and arrangements the transfer is currently planned to take place on 19 September 2011.

Under a similar but separate stewardship arrangement, BIS will contract HCA to manage three of its nationally important technology parks: Ansty Park, Coventry; the Advanced Manufacturing Park, Rotherham; and SPark, Bristol. HCA will manage these sites in order to continue the development of these land assets which will maximise their impact on economic growth. These sites have been identified as assets of national importance to be retained within central Government in order to be developed further to support investments in innovation and technology.

BIS's online newsroom contains the latest press notices, speeches, as well as video and images for download. It also features an up to date list of BIS press office contacts. See http://www.bis.gov.uk/newsroom for more information.
Notes to Editors
Contact Information
Name BIS Press Office Job Title
Division COI Phone
Fax
Mobile
Email NDS.BIS@coi.gsi.gov.uk
Name James Platt Job Title
Division Department for Business, Innovation and Skills Phone 020 7215 5978 Fax
Mobile
Email james.platt@bis.gov.uk
Published 6 July 2011