Press release
Government "fighting tooth and nail" for stable economic recovery, says Welsh Secretary
Today's employment figures underline the importance of two governments working together in the interests of Wales, Secretary of State for Wales…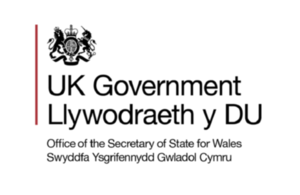 Today's employment figures underline the importance of two governments working together in the interests of Wales, Secretary of State for Wales Cheryl Gillan said today.
Commenting after the latest statistics highlight that Employment levels in Wales have decreased and unemployment has increased, Mrs Gillan called for greater cooperation between ministers in London and Cardiff to create the right conditions for growth and jobs.
Mrs Gillan said: "Today's figures are of course disappointing but they are not surprising.  We are not immune to the challenges facing the Eurozone, but I  am clear that without the stabilising plan laid out by this Government, the UK would be in a worse position. This Government is fighting tooth and nail for economic recovery, better trading and growth conditions and for more opportunities for young people.
"We are also dealing with the failures of the past. Labour's something for nothing culture was about more than just the Government borrowing money that we did not have. They failed to tackle welfare so that it was easier not to work, they let immigration get out of control and the failed to improve our education system.
"In Wales there is a real opportunity for our two governments to make a difference. By working together in the areas for which we are responsible ministers in London and Cardiff can take forward the policies to get more people back to work.
"We never said it was going to be easy, but we are focusing our energy on creating the right environment for business growth and as my ministerial colleague Chris Grayling has highlighted today, the next stage of the Government's strategy to tackle unemployment is being launched across the UK today, with an £80m New Enterprise Allowance fund helping 40,000 young people set up businesses over the next two years.   
"We want to provide fresh opportunities for young people who want to start their own businesses.  It is right that we not only provide as many resources and investment as we can for young people who want to do better and contribute to the jobs market, but that we invest in more faith in their abilities.  We mustn't lose sight of the immense pool of new talent and enthusiasm that is available to us as employers and investors. Through A4E and GLE in Wales, young people have access to business mentors and financial support which is priceless in nurturing the talents of these young people, so that they can make the leap into starting their own businesses and hopefully provide similar opportunities for other young people." 
Employment Minister Chris Grayling said:** **
"We are determined to do everything we can to boost enterprise. The New Enterprise Allowance is a really important part not just of helping the unemployed but also of encouraging a new generation of businesses that can themselves become employers.
"The scheme includes making sure that unemployed people with a good idea get the support they need to move into self-employment, and also that there is easily accessible advice and guidance for all kinds of new small businesses across the country. We want to see experienced businesses roll their sleeves up and give a helping hand to newer entrepreneurs."
Notes to editors:
The Government is determined to tackle youth unemployment and has already launched a number of initiatives to help young people get back into the labour market. Their plans will see 350,000 young people helped in the next two years alone.
Work experience gives young people the chance to go into businesses for up to eight weeks and has resulted in 50 per cent of participants moving off benefits a month after completing the scheme.
Last month the Government announced that sector-based work academies are now up and running across the country and will offer a programme combining real training, work experience and a guaranteed interview which will give young people another platform to get into a job. In total there will be around 150,000 work experience or sector-based work academy places over the next two years to help young people.
In 2011-12 the Government will increase funding for apprenticeships to over £1.4bn, and work with employers to ensure that more high quality training opportunities are available for young people.
Find more information about the Labour Market Statistics **here **
Published 16 November 2011