News story
Government determined to put an end to Female Genital Mutilation
New guidelines to help frontline professionals identify and prevent the cruel practice of Female Genital Mutilation (FGM) were announced.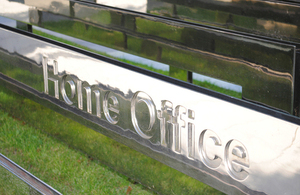 The guidelines will help nurses, doctors, teachers and social workers spot women and girls at risk and set out the practical steps that can be taken to protect them.
Minister for Equalities Lynne Featherstone said: 'I have seen first hand the effect this abhorrent crime can have on women and girls. This government is determined to put an end to it.
'The guidelines published today will help local authorities, charities and communities work together to prevent women and girls being subjected to this terrible abuse, and that those who have already suffered are given the appropriate care and support.'
'I just remember crying, crying and pleading'
One survivor of FGM described feeling shattered emotionally and physically when she experienced the practice as a young child.
Hagir Ahmed said: 'I had the experience at the age of five or six. When you are a child you usually don't remember things at that age but I remember. I remember being at a party and the people holding me down. My legs. My hands. My knees. And then I remember the practitioner with the knife.
'I don't remember any anaesthetic. I just remember crying, crying and pleading.'
Published 24 February 2011