Government consults on plans to increase accountability and efficiency in local auditing
Proposals for establishing a new decentralised, local audit regime that will replace the Audit Commission are being set out today for consultation…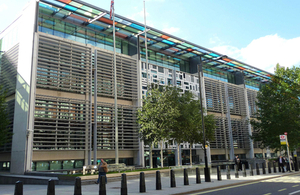 Proposals for establishing a new decentralised, local audit regime that will replace the Audit Commission are being set out today for consultation.
Ministers believe that the current system of local auditing where the Audit Commission is the regulator, commissioner and provider of local audit services are inefficient and unnecessarily centralised.
In August last year the Secretary of State for Communities and Local Government announced plans to disband the Audit Commission and refocus audit on helping local people hold their councils and other public bodies to account for local spending decisions.
The proposals - set out today for consultation - set out a new approach to audit based on four key principles:
localism and decentralisation - freeing up local public bodies, subject to appropriate safeguards, to appoint their own independent external auditors from a more competitive and open market, while ensuring a proportionate approach for smaller bodies
transparency - ensuring that the results of audit work are easily accessible to the public, helping local people to hold councils and other local public bodies to account for local spending decisions
lower audit fees - remove the overheads charged by the Audit Commission to service the central government machine
high standards of auditing - ensuring that there is effective and transparent regulation of public audit, and conformity to the principles of public audit.
Local Government Minister Grant Shapps said:
The Audit Commission has lost its way, becoming too focused on reporting to Whitehall and supporting the previous era of target driven Government.

The options we are developing for a future audit regime will shift power from Westminster to people, save taxpayers money, deliver high standards of auditing practice and maintain inspection and intervention arrangements for the most vulnerable.
The Government is committed to disbanding the Audit Commission after 2012. Today's consultation builds on a programme of work already undertaken to improve the effectiveness and efficiency of auditing arrangements including the abolition of the Comprehensive Area Assessments and the stopping of the Commissions research and inspection activities.
Twitter
Keep up to date with the Department by following us on Twitter (external link).
Media enquiries
Visit our newsroom contacts page for media enquiry contact details.
Published 30 March 2011