Press release
Government closes tax avoidance scam
Government announces the immediate closure of avoidance scheme which allowed companies to artificially reduce their corporation tax bills.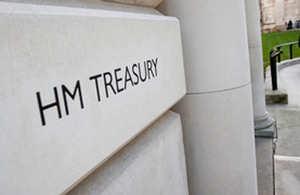 The Government has today announced the immediate closure of an avoidance scheme which was being marketed as a way for companies to artificially reduce their corporation tax bills.
This move will protect the Exchequer from potential losses of tens of millions of pounds.
The scheme, which sought to exploit rules that automatically allow certain types of expenditure to be deducted from profits, was notified to HMRC this week. This is a wholly artificial arrangement set up for no other purpose than to avoid tax and HMRC will challenge any attempts made to use it before the new legislation comes into effect today.
Draft legislation and further details of this measure can be found on the HMRC website.
Exchequer Secretary David Gauke said:
This Government has made it very clear that we will not put up with tax avoidance which uses artificial structures to aggressively exploit rules contrary to Parliament's intended purpose. Within days of HMRC being notified of the existence of this scheme we took decisive steps to shut it down once and for all.
The vast majority of people and businesses in the UK pay what they owe but a minority try to dodge their taxes by getting involved in contrived and artificial avoidance schemes. We have made significant investment in HMRC to pursue tax-dodgers and collect an additional £9 billion by 2014.
The Government will introduce a new General Anti-Abuse Rule (GAAR) next year. The GAAR will give additional, general protection for the Exchequer against abusive arrangements of this kind.
Notes for Editors
HMRC have recently become aware of a tax avoidance scheme that seeks to generate artificial loss relief from a property business. It is intended that users of the scheme can offset losses against their corporation tax profits.

HMRC does not accept that this scheme has the effect intended but, to remove any doubt, the Government is taking prompt action to protect the Exchequer.

Legislation will be introduced in the 2013 Finance Bill. Further details are available on the HMRC website.

A Written Ministerial Statement confirming this measure will be made at the first opportunity following the Parliamentary recess.
Published 21 December 2012