Press release
Government calls on transport industry to create legacy of skilled workers
£73 billion commitment to deliver skills legacy for Britain.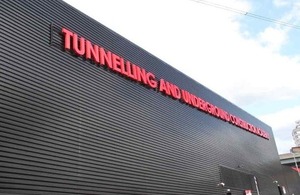 Government calls for infrastructure skills legacy
Transport Secretary Patrick McLoughlin has today (6 November 2013) called on infrastructure heads to work with government to develop plans that ensure its £73 billion capital spending commitment delivers a skills legacy for Britain.
Addressing the heads of Crossrail Ltd, the Highways Agency, HS2, Network Rail and Transport for London, the Transport Secretary asked them to work together to draw up proposals in partnership with industry before the group meets again in 2014.
The government wants to see its massive programme of infrastructure investment build a highly skilled workforce with employees capable of transferring their capabilities to other flagship projects in the UK and exporting them around the world.
The meeting took place at Ilford's £13m Tunnelling and Underground Construction Academy (TUCA), where around 3,500 people are being trained to work on Crossrail.
Transport Secretary Patrick McLoughlin said:
We are equipping Britain to succeed in the global race with the most ambitious programme of transport spending in generations, totalling more than £70 billion in the next Parliament.

Alongside the huge improvements to infrastructure and services, we want to create a legacy of skilled workers capable of transferring their skills between flagship projects.

That is why today I have called on this team of industry leaders to work on plans that will equip the country with the expertise necessary to drive forward our economy for years to come.
Major investments are planned and currently underway for our road, rail and urban transport networks. This is in addition to private investment in other key transport modes, including our ports and airports, and projects across government. The government is:
trebling investment for major highways schemes over a five-year period to £3 billion a year by 2020/21, adding 400 lane miles of capacity to our busiest motorways
investing more than £6 billion in this Parliament and £12 billion in the next in local and national road maintenance
providing more than £10 billion during this Spending Review period to Transport for London to enable essential Tube upgrades and other major projects to go ahead, as well as a new multi-year capital grant from 2015/16 to provide longer-term funding certainty
continuing to provide major funding to support the modernisation of our railways – with Network Rail to invest over £9 billion in major rail projects between 2014-15 and 2018-19
supporting a funding and financing study for Crossrail 2
securing the future of HS2 with an investment package of £16 billion over the next Parliament
By giving greater certainty on long term funding to our partners the government aims to drive greater efficiency and draw a line under stop-start investment that wastes money and causes unnecessary delays.
The government has already taken significant steps to promote apprenticeships across the UK. Last week the Prime Minister announced reforms to apprenticeships – creating new apprenticeship standards that will deliver the skills businesses and workers need to compete for jobs around the globe.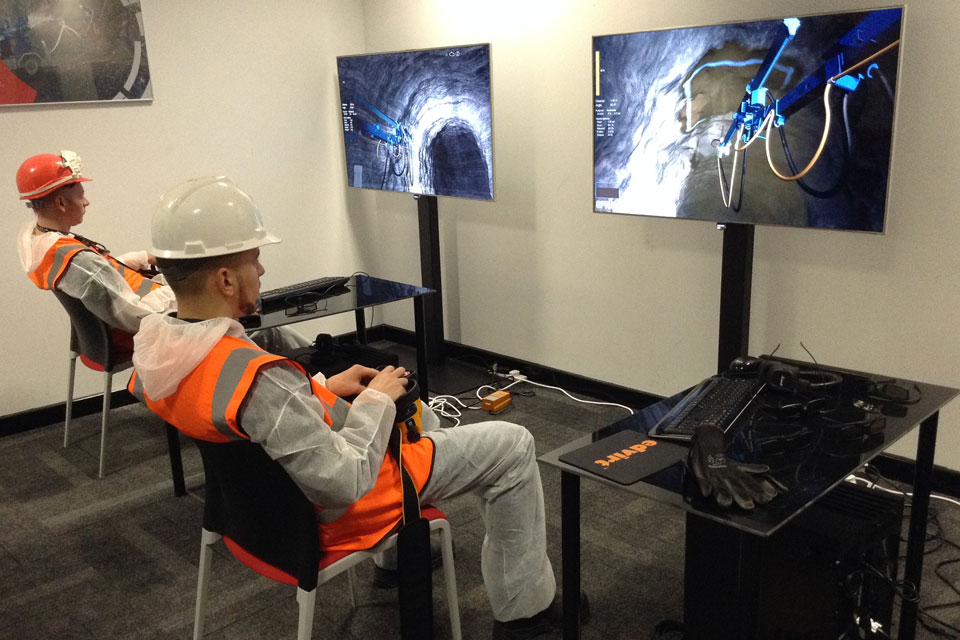 Investment in major infrastructure projects has already delivered thousands of apprenticeships, including around 4,000 through Transport for London and its suppliers since 2009. Network Rail, meanwhile, recruits approximately 200 people a year, while Crossrail will support a minimum of 400 apprenticeships during the delivery of the project. The Highways Agency is also committed to working with key suppliers to ensure 10% of people gain additional qualifications and 100 more are trained each year. HS2 will also offer significant opportunities for apprentices.
Matthew Hancock MP, Minister for Skills and Enterprise, said:
We want choosing an apprenticeship or going to university to become the new norm for young people. An apprenticeship is a great way to start a career in an interesting industry, including in engineering and tunnelling. These apprentices are being given a chance to learn new skills and are getting real work experience at the same time on a major project.

We have just announced apprenticeship reforms that will make the British system a world leader. Our aim is that the new Apprenticeships will focus squarely on rigorous training for learners and simplicity of use for employers which will allow our system to be responsive to the needs of the modern economy.
The Tunnelling and Underground Construction Academy is a purpose-built training facility set up in 2011 to supports the key skills required to work in tunnel excavation, underground construction and infrastructure.
Attendees at today's meeting (6 November 2013) included Terry Morgan, Chairman, Crossrail Ltd; Graham Dalton, Chief Executive, Highways Agency; Alison Munro, Chief Executive, HS2; David Higgins, Chief Executive, Network Rail and Mike Brown, Managing Director, London Underground and London Rail.
Terry Morgan CBE, Chairman of Crossrail Ltd, said:
One of Crossrail's major legacies will be construction and engineering skills. Crossrail's apprenticeship scheme and the Tunnel and Underground Construction Academy have helped to bring thousands of new people into the industry and boost skill levels across the sector. By having major infrastructure delivery bodies working together we can capitalise on these efforts, maintaining momentum on skills and training for the UK's next generation of large-scale infrastructure projects.
Graham Dalton, Chief Executive of the Highways Agency, said:
Attracting young people into the transport sector and encouraging them to stay is crucial in making maximum use out of our road network, a vital national asset, in the years ahead while ensuring we continue to deliver best ever value for taxpayers' money.
Alison Munro, Chief Executive of HS2, said:
HS2 will be an engine for growth. One early opportunity it presents is for aspiring young people to learn all the skills needed for designing, delivering and operating a brand new advanced railway network.

Rail is a growth industry in the UK creating a legacy of highly skilled designers, operators and technical specialists who will be able to compete worldwide. By talking to young people and by showing them how they can start exciting career paths, HS2 provides opportunities now and for the next generation to acquire and use skills vital for building a successful future.
David Higgins, Chief Executive of Network Rail, said:
With the huge challenges we face maintaining an increasingly busy network we need a highly skilled and dedicated workforce to help us deliver what is the largest investment in rail since the Victorian era.

Our experienced engineers will further the apprentices' on-the-job training, teaching them all they need to know to become invaluable members of the Network Rail team. They can be proud to be part of a company which helps move four million people and millions of tonnes of freight every day.
Mike Brown MVO, Managing Director of London Underground and Rail, said:
We are delivering a huge programme of investment to improve London's transport network to ensure we can keep pace with London's growing population and to do that, we need highly skilled people. Apprenticeships are a fantastic way for us to recruit, train and retain highly motivated staff, while ensuring they get the skills and training they need for a long and fulfilling career in transport and engineering. Companies in our supply chains are also equipping the next generation of transport workers with the skills they need. Since 2009, we have created around 4,000 apprenticeship roles directly within TfL and through our suppliers.
William Burton, Interim Chief Executive of CITB, which manages training at TUCA, said:
We're delighted to welcome Transport Minister, Patrick McLoughlin MP to TUCA to see this state of the art facility, managed by CITB. The tunnelling academy is central to the UK's ability to deliver the national infrastructure programme, providing a high level of tunnel safety awareness for unemployed Londoners whilst upskilling the workforce and driving standards. Since early 2012, CITB has been instrumental in training in excess of 5000 students at TUCA and providing over £14 million to support UK government in achieving its growth ambitions and leaving a lasting legacy.
Find out what else the government is doing to support and grow the UK economy
Rail media enquiries
Press enquiries 020 7944 3021
Out of hours 020 7944 4292
Switchboard 0300 330 3000
Published 6 November 2013