Government boost to UK life science industry
A multi million pound package of support has been announced to support the UK's life sciences industry.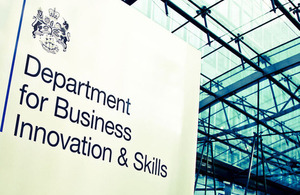 The UK life science industry is one of the world leaders with more than 4,000 companies, employing around 160,000 people and with a total annual turnover of over £50 billion. In fact, between 2000 and 2010 the UK pharmaceuticals industry (a major part of life sciences) grew faster than any sector of the economy except the finance and insurance sector.
Globally the industry is changing with more focus on collaboration, out-sourcing of research and earlier clinical trials with patients.
Prime Minister David Cameron said:
"We can be proud of our past - but we cannot be complacent about our future. The industry is changing; not just year by year, but month by month. We must ensure that the UK stays ahead, yes, we've got a leading science base, we've got four of the world's top ten universities, and, we have a National Health Service unlike any other.
"But these strengths alone are not enough to keep pace with what's happening - we've got to change radically - the way we innovate, the way we collaborate, the way we open up the NHS.
"The two reports we're publishing today are testament to our ambition: not just to hang on in there with a significant foot-hold in the global market, but to take an even bigger share of that market in the years to come. I want the great discoveries of the next decade happening in British labs, the new technologies born in British start-ups."
Life Sciences
The Government has launched its Life Sciences Strategy (PDF, 1.0 Mb) and a review of innovation in the NHS to meet this challenge and attract further investment to the UK. The measures bring our science base and the NHS together to ensure the UK is the best place in the world for companies to invest in the discovery, development and commercialisation of medical innovations.
It includes a new £180 million catalyst fund to help the next generation of brilliant British medical breakthroughs become the next generation of great British companies. This fund will target the funding gap that exists - the so called 'valley of death' - between the moment that a bright new idea is developed in the laboratory and the point when a new drug or technology can be invested in by the market.
Minister for Universities and Science David Willetts said:
"Our life sciences industry is a vital driver of growth and employs tens of thousands of people. But it is rapidly changing. We need to keep ahead of the game and make the UK one of the best places for companies to invest in innovation.
"To do this we need to create the right environment for scientists and business to work together and translate research into new, cutting-edge technologies and medicines. This will this boost our economy, create new jobs, and lead to better treatments for patients."
Links
Published 5 December 2011