Press release
Government announces new sanctions for directors of failed banks
Government announces new sanctions for directors of failed banks.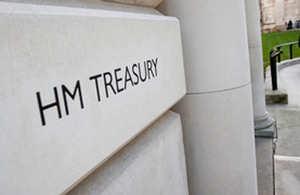 The government has published proposals that could prevent the directors of failed banks from holding similar positions at financial institutions in the future, the Financial Secretary to the Treasury, Mark Hoban, announced this afternoon. The recommendations follow the findings of a report by the Financial Services Authority (FSA) into the failure of the Royal Bank of Scotland, published in December 2011, which highlighted how the errors made by senior management contributed to the bank having to be saved by the taxpayer. The government is also consulting on the possibility of introducing criminal sanctions for serious misconduct in the management of a bank.
Announcing the proposals, Mr Hoban said:
The government is committed to tackling the legacies of the crisis and implementing the most far-reaching reforms of British banking in our modern history. Today's proposals are some of the most ambitious in Europe and will make it easier for the regulator to stop directors of failed banks from taking up similar positions in the future. Because of the serious consequences that a bank failure can have on the economy and taxpayers, we are also consulting on whether to extend the criminal law to cover serious misconduct in bank management.
Notes for editors
Today's consultation document is open for comments until 30 September 2012 and can be found here: http://www.hm-treasury.gov.uk/consult_sanctions_directors_banks.htm

The onus is presently on the regulator to prove that an individual is not fit to hold an executive position in a bank. One of today's proposals means that if an individual has been a director in a failed bank, there will be a rebuttable presumption that they should not be holding a similar position in another financial institution, unless it can be shown that they had no responsibility for the failure of the bank and acted properly.

The criminal law has always had an important role in providing sanctions against improper behaviour such as fraud, insider dealing or making misleading statements. The second of today's proposals would, if taken forward, involve the creation of a new criminal offence.
Published 3 July 2012