Government announces ban on wheel clamping
Wheel clamping on private land will be banned in England and Wales, the Government announced today.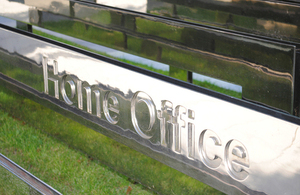 The ban will be introduced in the Government's Freedom Bill in November and will come into force shortly after Royal Assent.
Once in place, anyone who clamps a vehicle or tows it away on private land will face tough penalties.
Menace ends
Home Office minister Lynne Featherstone said: 'The government is committed to ending the menace of rogue private sector wheel-clampers once and for all.
'For too long motorists have fallen victim to unscrupulous tactics by many clamping firms. Reports of motorists being marched to cash points or left stranded after their car has been towed are simply unacceptable.'
'A ban on clamping and towing on private land will end this abuse and companies who decide to flout new laws will face severe penalties.
Outrageous practices
Regional and local transport minister Norman Baker said: 'The rules governing parking on private land should be proportionate and should not result in motorists being intimidated or forced to pay excessive fines.
'Cowboy clampers have had ample opportunity to mend their ways but the cases of bullying and extortion persist.
'That is why we are putting an end to these outrageous practices once and for all to ensure that drivers no longer have to fear intimidation from rogue traders, allowing the parking industry to begin to restore its reputation with the motoring public.'
Currently, any individual undertaking wheel clamping must hold a frontline licence from the Security Industry Authority (SIA), with supervisors or directors holding a non-frontline licence.
This activity will cease once the ban is in place.
Notes to editors
The ban will apply to private land only. It will not change existing traffic enforcement by local authorities and police on highways. 
The ban will also apply to towing away and all other forms of vehicle immobilisation. Once implemented, anyone who clamps (or otherwise immobilises) a vehicle or tows it away on private land without specific legal authority to do so will face criminal proceedings or civil sanctions.
There will be very limited circumstances in which legal authority to remove vehicles will remain. The Driver and Vehicle Licensing Authority (DVLA) will retain the legal authority to clamp or tow away vehicles as part of its work in combating evasion of Vehicle Excise Duty. The Vehicle and Operator Services Authority has similar powers to prevent the use of un-roadworthy vehicles on the road.
The SIA currently licences any individual in England and Wales involved in immobilising vehicles on private land with a view to charging a release fee. It also requires the licensing of anyone involved in blocking in or towing away vehicles for the same purpose, and of those who collect the fee. This activity will cease once the ban is in place.
Businesses are not required to be licensed at present. Businesses may, however, seek accreditation under the SIA's voluntary Approved Contractor Scheme.
There are currently 2,150 individuals who are licensed by the SIA to clamp.
Published 17 August 2010