Government action puts stalled regeneration project back on track
Swift action by the Government has restored the flow of regeneration funding from the European Union after a period of interruption caused by…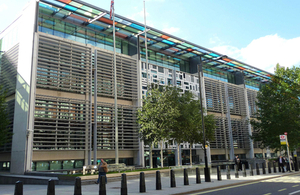 Swift action by the Government has restored the flow of regeneration funding from the European Union after a period of interruption caused by irregularities in projects, Communities Secretary Eric Pickles announced today.
The European Commission has confirmed it is lifting an interruption to payments of European Regional Development Funding (ERDF) in England following the implementation of a new regime of tighter controls on projects. The lifting of the interruption gives the Government a clean bill of health over its plans to tighten the administration of European funding programmes.
The Commission temporarily interrupted the payment of funds after an annual audit found a number of irregularities in projects.
The Commission has welcomed new measures taken by the Government to standardise monitoring systems and introduce a strict programme of enhanced checks.
Communities Secretary Eric Pickles said:
The ERDF programme has been plagued by a legacy of poor administration and fines that dates back to 2000. The Coalition Government has overhauled the management of these schemes, bringing them in-house, and successfully minimising the liabilities.

The measures that this Government has taken have been recognised by the European Commission which has just announced that payments for the ERDF programme will restart, allowing vital regeneration work to continue.
Administration of European Regional Development Funding had been the responsibility of Regional Development Agencies. Following the closure of these agencies management and administration of the ERDF programme moved in-house to the Department for Communities and Local Government on 1 July.
The £3bn programme aids regeneration of communities by bringing together a range of partners, including local councils, who develop projects that promote economic development and produce benefits to local communities.
Notes to editors
On 31 March 2011 the European Commission wrote to the Department to order the interruption of the 2007-2013 programme of European Regional Development Funding, over concerns about how the programme had been managed. Following further correspondence from the Department setting out measures to address and improve standards of programme management, the European Commission has now confirmed (in a letter of 27 July 2011) that it is satisfied with these measures and is lifting the interruption.

The Government's inherited potential liabilities for ERDF projects between 2000 and 2006 were estimated at £191m for the financial year 2009/10. However further investigation identified additional liabilities, taking the total liability to £236m. The Department has managed to reduce this total by over £63m throughout the 2010/11 financial year, to £172m (as published in the 2010-11 Annual Report). The Department has accepted that £38.1m of this residual figure cannot be recovered, and is seeking to recover the remaining amount. The 2010-11 Annual Report is available at: www.communities.gov.uk/publications/corporate/annualreport1011.
Twitter
Keep up to date with the Department by following us on Twitter (external link).
Media enquiries
Visit our newsroom contacts page for media enquiry contact details.
Published 1 August 2011