Going Overseas? Don't Forget Your Travel Insurance
Foreign Office worried as ABTA survey reveals 1 in 5 British travellers go without insurance.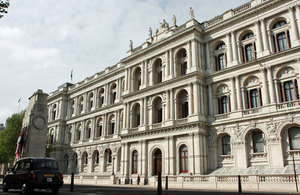 Furthermore just over a quarter of 15-24 year olds are under the misapprehension that the UK Government will cover their medical expenses if something went wrong abroad.
Lynda St Cooke of the Foreign and Commonwealth Office's Know Before You Go Campaign said:
"We are worried that so many British travellers are going abroad without travel insurance. It's a false economy - we see many cases where holiday makers are faced with bills of tens of thousands of pounds for medical treatment and repatriation. Getting comprehensive travel insurance means that whilst an accident may disrupt your holiday, it won't bankrupt you."
The Know Before You Go Campaign highlights the importance of taking out comprehensive travel insurance before you go. Remember, an emergency abroad can be extremely expensive. If you need to be returned to the UK it could cost you thousands of pounds, unless you are adequately insured.
Published 20 October 2010