News story
Go East for your next Korea move
This landmark deal is the first of its kind between the EU and an Asian market. It will reduce tariffs on 97% of all goods and services and …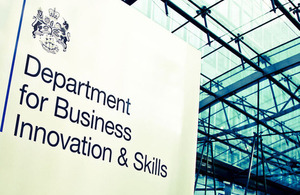 This landmark deal is the first of its kind between the EU and an Asian market. It will reduce tariffs on 97% of all goods and services and is expected to result in £16 billion worth of savings across the EU.
Prime Minister David Cameron said:
"This landmark EU-Korea Free Trade Agreement marks a significant development in the UK's bilateral relationship with Korea and represents a huge opportunity to increase trade between our two countries, to the benefit of business, consumers and economic growth.
"Korea has been one of Asia's fastest growing economies in recent years but British companies have faced challenges to enter the market in the past. This Agreement, which is the most comprehensive FTA the EU has ever negotiated, dismantles those barriers and gives British business, large and small, an enormous opportunity to boost exports. I hope they will rise to the challenge.
"Having attracted some £2.25 billion of Korean investment in 2010 - more than double that of any other European country - I hope that this agreement will result in even more Korean businesses choosing the UK as a platform to grow their business. It's essential that we get the message out that Britain is open for business."
Ambassador of the Republic of Korea, Choo Kyu Ho, said:
"The Korea-EU FTA will present both countries with a number of significant opportunities for trade and development. Currently, the UK is Korea's number one investment destination in Europe. By lowering tariffs, harmonizing regulatory rules, and enhancing IPR (Intellectual Property Right) protection, the FTA will create further export opportunities for the entrepreneurs, service providers, investors and farmers of the UK.
"Korea's competitiveness - when coupled with the UK's capabilities - can generate significant benefits for both our economies and expand the market for both the UK and Korea. The FTA is expected to bring a minimum of £500 million of benefits a year to British businesses alone, with a total of 19.1 billion Euros a year for the EU."
Business Secretary Vince Cable said:
"During my recent visit to Korea, I was very encouraged to meet many British firms who are already successfully exporting to and investing in this market.
"Korea is set to make the tenth largest contribution to world growth over the next five years, and will become one of the most attractive export destinations globally. British companies that are serious about growing their business internationally should seize the opportunities that have been created by the Free Trade Agreement, as there has never been a better time to engage with the Korean market."
Korea** Fact file:**
---
(South) Korea is Asia's 4th largest economy and the 12th largest in the world.
Bilateral trade with the UK is worth around £10bn per year.
The UK was the number three destination for Korean overseas investment in 2010, and the number one inward investment destination in Europe.
The EU-Korea Free Trade Agreement (FTA), due to come into force on 1 July 2011, is expected to be worth £16 billion to European exporters.
The UK attracted around £2.25 billion of Korean Investment in 2010: more than double that of any other European country.
More than 200 Korean companies are already doing business in the UK. The largest investors include Doosan, Korea National Oil Company, Samsung and LG Electronics.
Samsung, the world's largest electronics company, has a turnover greater than that of Apple, Google and Microsoft put together.
Korea has the highest level of broadband penetration (speeds of one hundred megabytes) and 3G mobile usage in the world (an area where it has a global lead in technology).
There are 15 Korean companies listed on the London Stock Exchange.
Media contacts:
For more information contact Rosetta Buahin at UK Trade & Investment Press Office on 020 7215 8530 or email rosetta.buahin@ukti.gsi.gov.uk
---
---
Notes to editors:
UK Trade & Investment (UKTI) is the government department that helps UK-based companies succeed in the global economy. We also help overseas companies bring their high quality investment to the UK's economy - acknowledged as Europe's best place from which to succeed in global business. UKTI offers expertise and contacts through its extensive network of specialists in the UK, and in British embassies and other diplomatic offices around the world. We provide companies with the tools they require to be competitive on the world stage. For more information on UKTI, visit www.ukti.gov.uk or telephone +44 (0)20 7215 8000. For latest press releases, visit the online newsroom at www.ukti.gov.uk/media.
You can also keep in touch with developments at UKTI through www.blog.ukti.gov.uk, www.twitter.com/ukti and www.flickr.com/photos/tags/ukti.
Notes to Editors
Contact Information
Name BIS Press Office Job Title
Division COI Phone
Fax
Mobile
Email NDS.BIS@coi.gsi.gov.uk
Published 1 July 2011