News story
GLS open day cancelled
The GLS open day scheduled for 10 April has been cancelled due to ongoing disruption following last week's fire in Holborn.
This news article was withdrawn on
This event is now in the past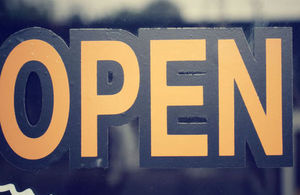 We are sorry to announce that the GLS open day on 10 April has been cancelled.
One Kemble Street, the location of the GLS Open Day, continues to be affected by the ongoing disruption following the fire and is currently closed.
As soon as we know whether we will be able to re-schedule the event, we will contact all those invited to the open day with an update. In the meantime, we apologise for any inconvenience caused by this decision.
Published 7 April 2015