Press release
Glowing inspection report for the Keppel Unit
The staff at the Keppel Unit receive praise following an HMI Prisons inspection.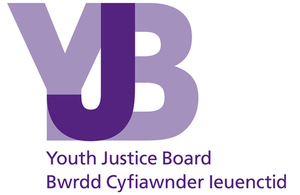 The Keppel Unit, based at HMYOI Wetherby, provides specialist care for young offenders.
Nick Hardwick, Chief Inspector of Prisons, said:
This is a very good report. Keppel cares for some of the most difficult boys currently held in custody. It does so calmly and humanely, and evidences a culture of respect. The unit has a strong positive ethos and boys are dealt with as individuals. Poor behaviour is challenged and positive behaviour modelled and promoted. An attentive and patient staff group deserve great credit for the work they achieve.
YJB Chief Executive, Lin Hinnigan, said:
In this latest inspection report the Keppel Unit has achieved the highest grading across all four healthy prison tests: safety, respect, purposeful activity and resettlement. This is a great accomplishment and is testament to the dedicated, and consistent, care that the staff provide to the young people placed there. I congratulate them, and the Governor at HMYOI Wetherby, for their hard work.

The Keppel Unit is widely acknowledged as being responsible for the care of many of the most challenging young people in the country. To that end, and as this report demonstrates, the value and positive impact of its work is proven and has been sustained since it was established in 2008.

The YJB is working closely with NOMS on proposals for specialist units to provide services, like those offered by the Keppel Unit, across the YOI estate. We are keen to make sure that more young people who need this kind of support have access to it, and can use it to help turn their backs on crime permanently.
Background
Read the report on the HMI Prisons website
Youth Justice Board media enquiries
Youth Justice Board press office
102 Petty France
London
SW1H 9AJ
Press office 020 3334 3536
For out-of-hours queries 07659 173 270
Published 18 August 2015