Global travel advice update
Following the death of Osama Bin Laden the FCO urges British nationals overseas to remain vigilant and monitor the media carefully.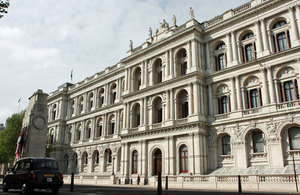 On 2 May, the US announced the death of Al-Qaeda leader Osama Bin Laden in a US led operation in Pakistan. This may lead to an increase in violence and terrorist activity. The Foreign Secretary has asked all our Embassies and High Commissions overseas to review their security.
We advise British nationals to keep up to date with our travel advice, monitor the media carefully for local reactions, remain vigilant, exercise caution in public places and avoid demonstrations.
Published 4 May 2011