World news story
Global sports mission showcases UK capabilities to Japan
From:

Part of:

Published:

21 August 2015
A delegation of UK companies recently visited Tokyo to explore the opportunities around Japan's upcoming global sporting events.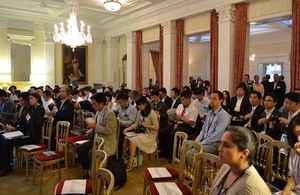 Eight British companies took part in UK Trade and Investment's (UKTI) global sports trade mission to Japan which took place in Tokyo from 8th to 10th July 2015. This mission continued on from a successful visit to neighbouring South Korea.
Opportunities for UK companies
There are a wide range of opportunities for UK companies looking to support Japan's preparations for their forthcoming major sporting events. Specific opportunities cover 3 main areas:
sports advisory services
security
marketing and design
Sports advisory services
Tokyo 2020 looks towards London 2012 for best practice on legacy planning, volunteer programmes, event management and sustainability. Companies that lead the British Standards Institute (BSI) Olympic organisation criteria would be of particular interest to Tokyo 2020.
Security
Japan will be enhancing protection of its infrastructure, transport systems and communications, before and during the Rugby World Cup and Olympics. UK expertise in security technology was tried, tested and proven during London 2012 and Glasgow 2014.
Advisory services for 'secure by design', threat identification and mitigation, and cyber security are all of interest to Japan. In addition there is interest in counter-terrorism, emergency handling and business continuity equipment.
Marketing and design
British design and branding are popular in Japan. There are opportunities in architecture, landscaping and commercial branding. This includes helping Japan to develop its own plans to brand and project itself to overseas tourists, investors, entrepreneurs and students.
Benefits of the mission
The activities around the recent mission provided an excellent platform for the UK delegation to:
showcase their strengths and expertise
talk business and build the right connections
A variety of UK innovation and expertise was presented to the large Japanese audience in Tokyo, from top level catering to niche infrastructure components.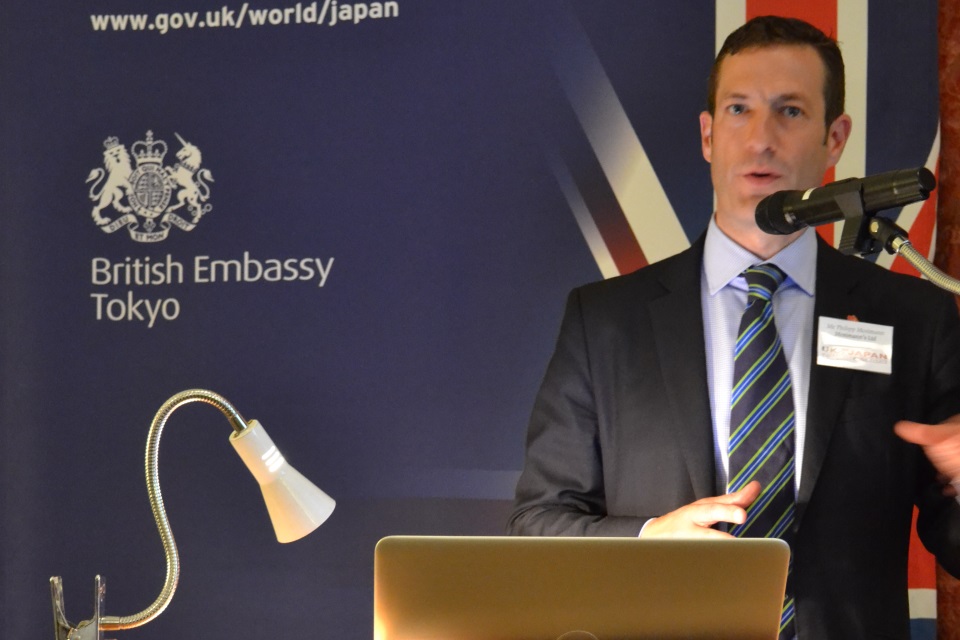 Experience of the mission
Egemen Onen, Senior Consultant at 4 Global commented:
this trade mission [has] allowed us to people all at once on one mission, many people from the organising committee, key contacts whom otherwise we wouldn't be able to get in direct contact with.
UKTI Japan's team caught up with some of the delegates during the mission to understand their ambitions in Japan:
Global Sports Trade Mission Seminar 2015
Mission activities
The delegates took part in a host of scheduled activities including:
a Tokyo 2020 Olympic and Paralympic Games site tour around the city
an exclusive networking session with the Tokyo 2020 Organising Committee
a seminar and networking session at the British Embassy Tokyo with more than 170 guests in attendance
an Olympic Legacy Forum hosted by the Japanese sports research institute (Sasakawa Sports Foundation)
The British Olympic Association was also present and delivered a compelling speech to a very attentive Japanese audience.
Important stakeholders were invited including:
Tokyo metropolitan government
Rugby World Cup 2019 Organisers
Tokyo 2020 official sponsor companies
identified potential business partners
How to get involved
Contact us if you think your company could offer expertise and support as Japan prepares to host the 2019 Rugby World Cup, and 2020 Olympic and Paralympic Games.
Keep up-to-date with the latest news and events around global sporting opportunities in Japan.
Read our report on the upcoming global sporting events in Japan.
Document information
Published: 21 August 2015