Global Poverty Action Fund - Innovation Window now open
The second funding round for the Global Poverty Action Fund Innovation Window is now open. The deadline for applications is 23 June 2011.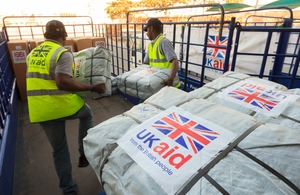 The GPAF was launched on 27 October 2010. It is a demand-led fund supporting projects focused on poverty reduction and the most off-track Millennium Development Goals (MDGs) in selected poor countries. Projects are selected on the basis of demonstrable impact on poverty, clarity of outputs and outcomes, and value for money.
The GPAF programme objectives have been broadened to include some of the initiatives previously covered by the Civil Society Challenge Fund (CSCF), which is no longer open for applications. The GPAF will now support projects focused on poverty reduction and pursuit of the MDGs through tangible changes to poor people's lives including through: service delivery, empowerment and accountability and work on conflict, security and justice.
Learning from the first GPAF Innovation round has led to a number of changes, to make this window more accessible to organisations with innovative approaches to poverty reduction. A concept note stage has been introduced to make it easier for applicant organisations to present their innovative ideas and to reduce the amount of time and effort required in preparing an application.
We would welcome applications from any eligible UK-based organisations.
For further information, including the application form and eligibility criteria please visit our Global Poverty Action Fund webpage.
Published 16 May 2011